These are only about a third of my designs, so watch for more. Please keep in mind that these are all hand made, mostly from recycled materials (file folders are stronger and more colorful than cardstock!) That means I may not always have everything in stock, so let me know if you need them by a deadline. Backgrounds, ribbons, and liners may vary, but I always do my best to make them beautiful and mail them promptly. All are blank inside, with a removable liner so they are reusable! Most are 5×7 inches, some are slightly larger or smaller, all include envelopes. I've included ideas for use and even some of my original verses that you are welcome to write in these cards, since my copyright is on the back. Sold online in sets of 5 (your choices) for $24. Shipping is $7.75. Please note the code next to the cards you want. Then scroll to bottom and enter them, separated by commas, in the space below "quantity, name, letter of card".
Happy Holidays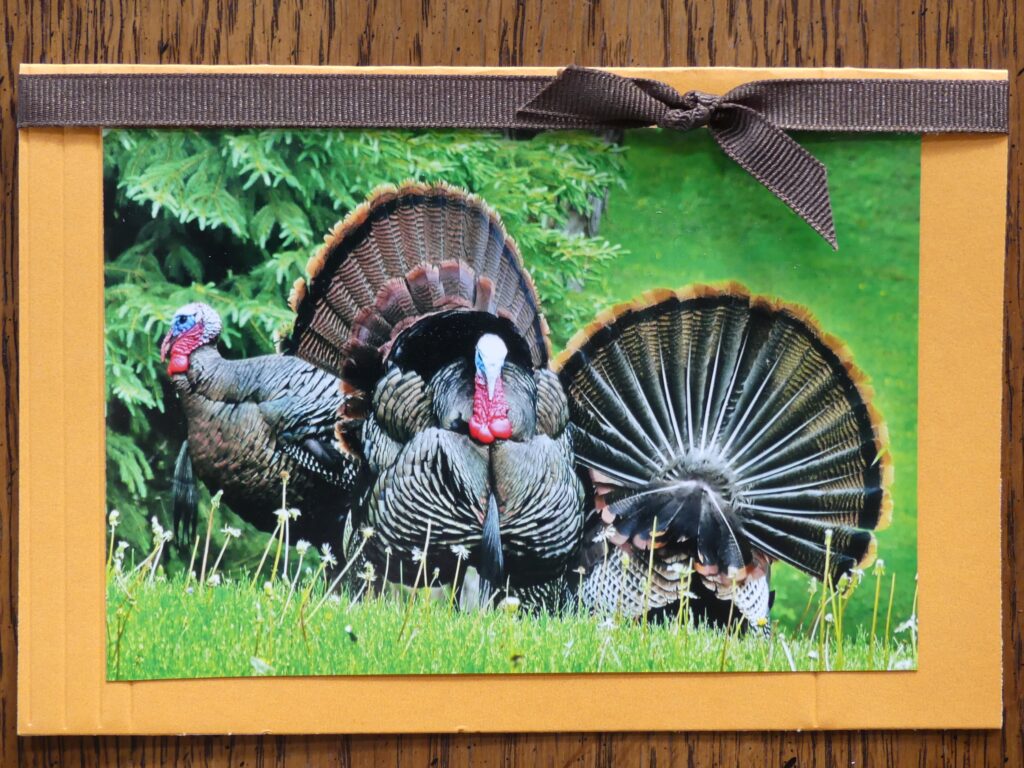 Hol A
2020 is a good year to send a Thanksgiving card instead of gathering.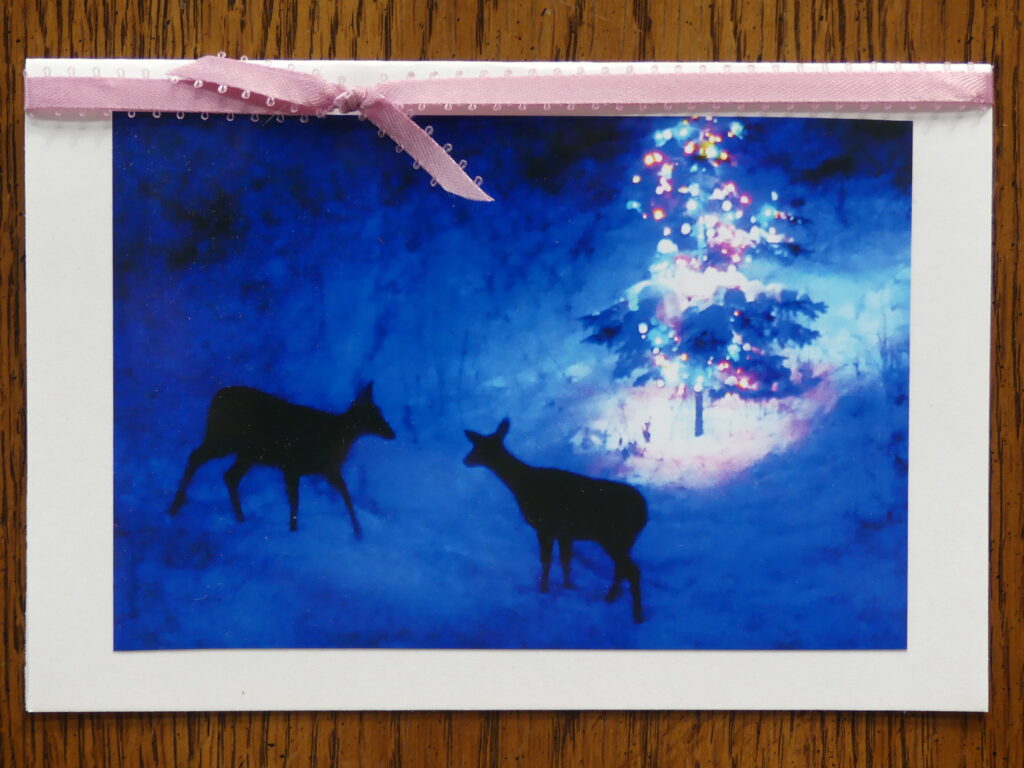 Hol B
"Everything has its wonders, even darkness and silence."
Helen Keller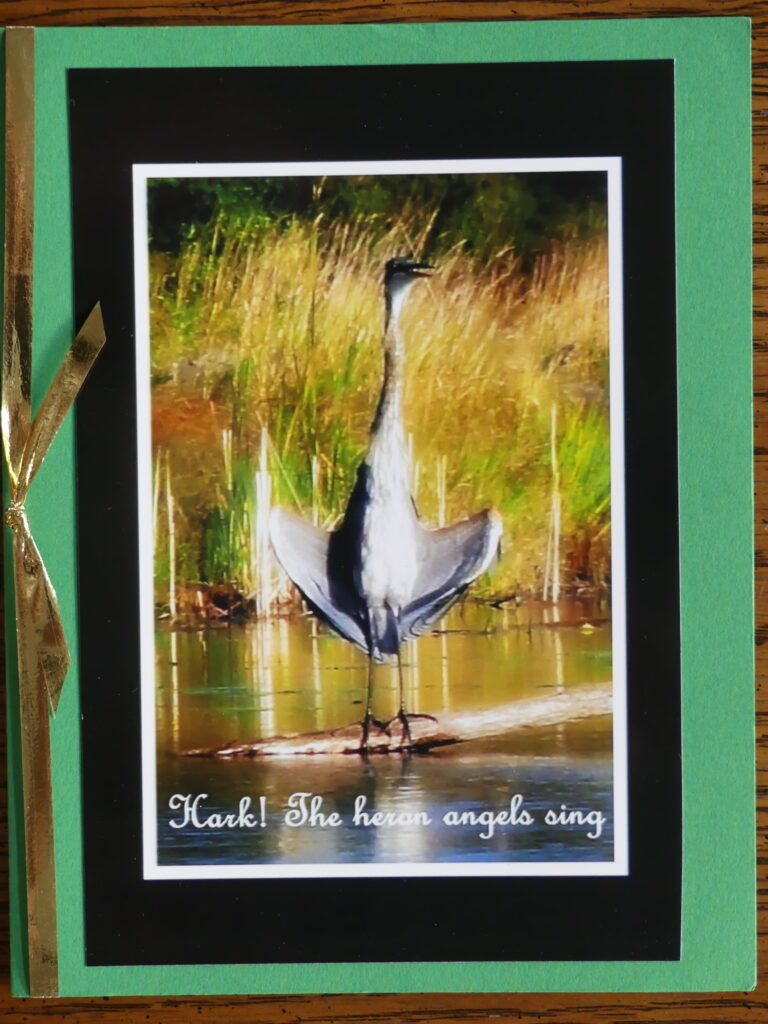 Words of Wisdom
These cards are also available without the words.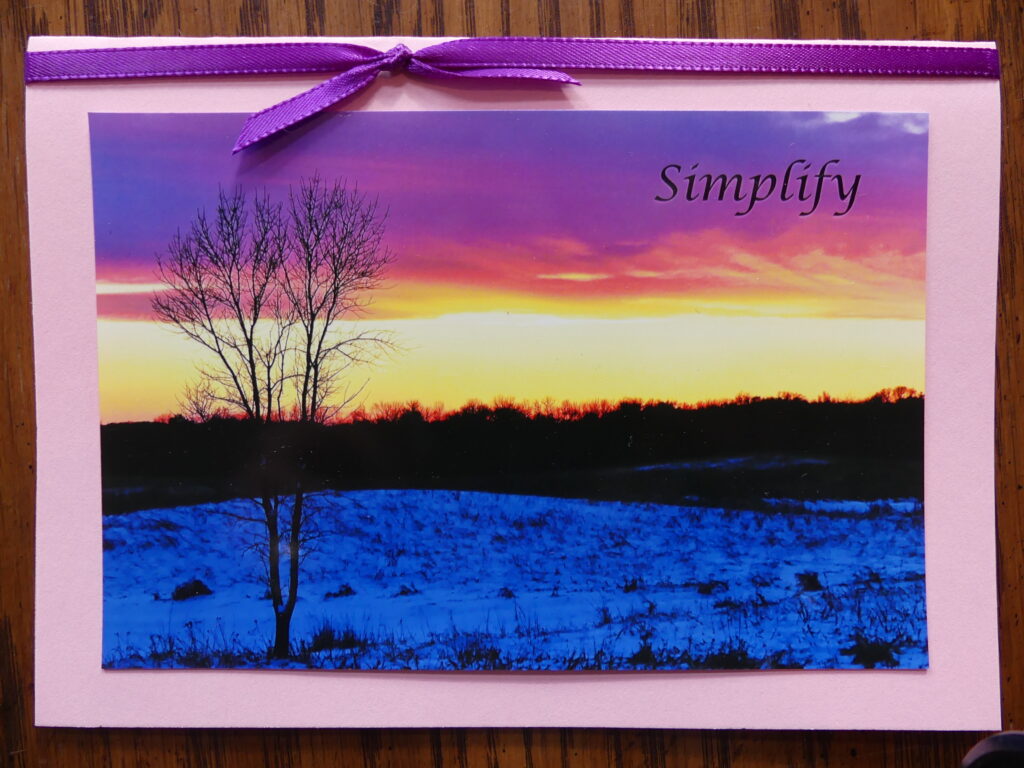 Wis A
Wis Ax without words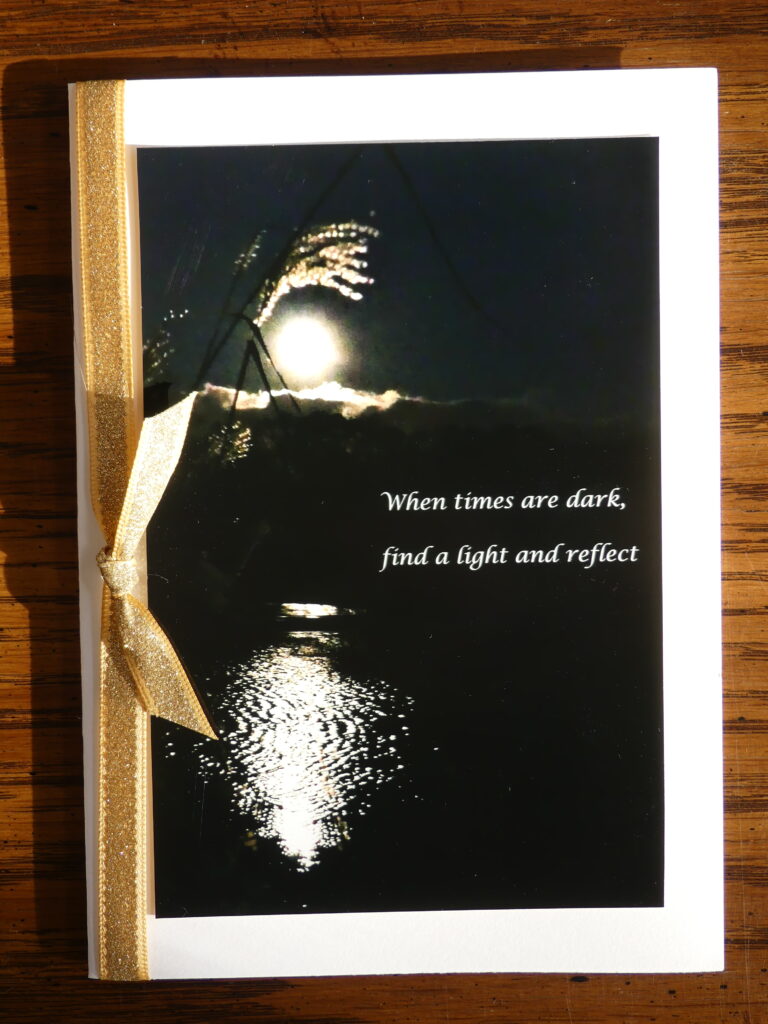 Wis B
WiS Bx without words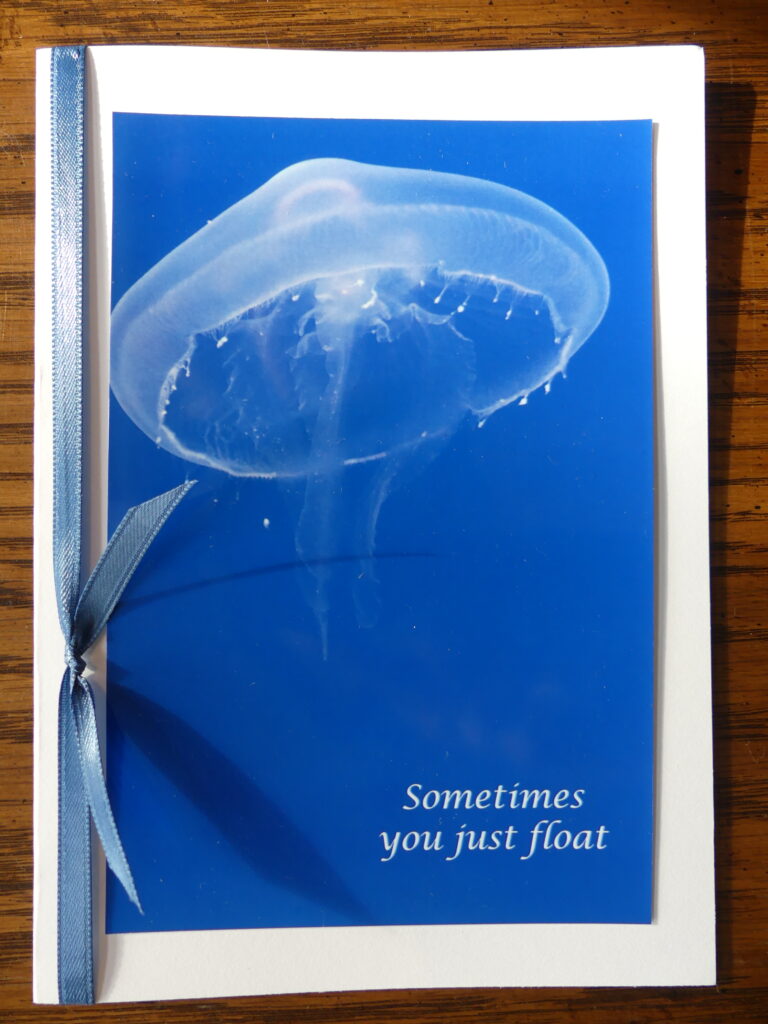 Wis C
Wis Cx without words
Serene Skies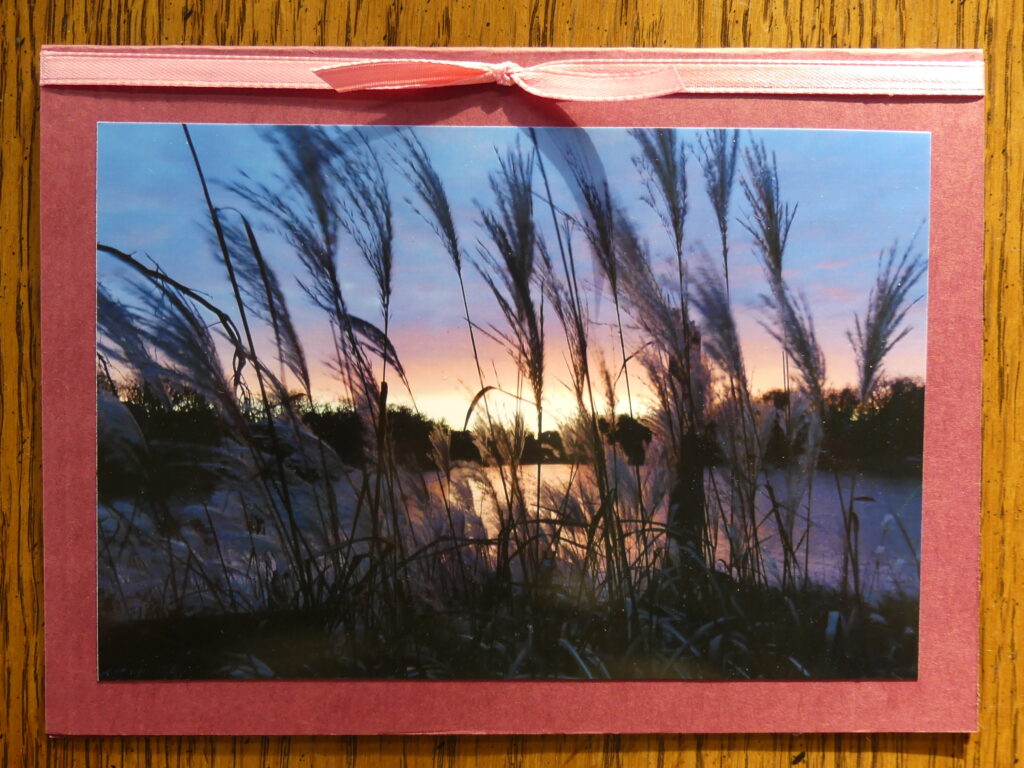 Sky A
Every birthday is a new sunrise!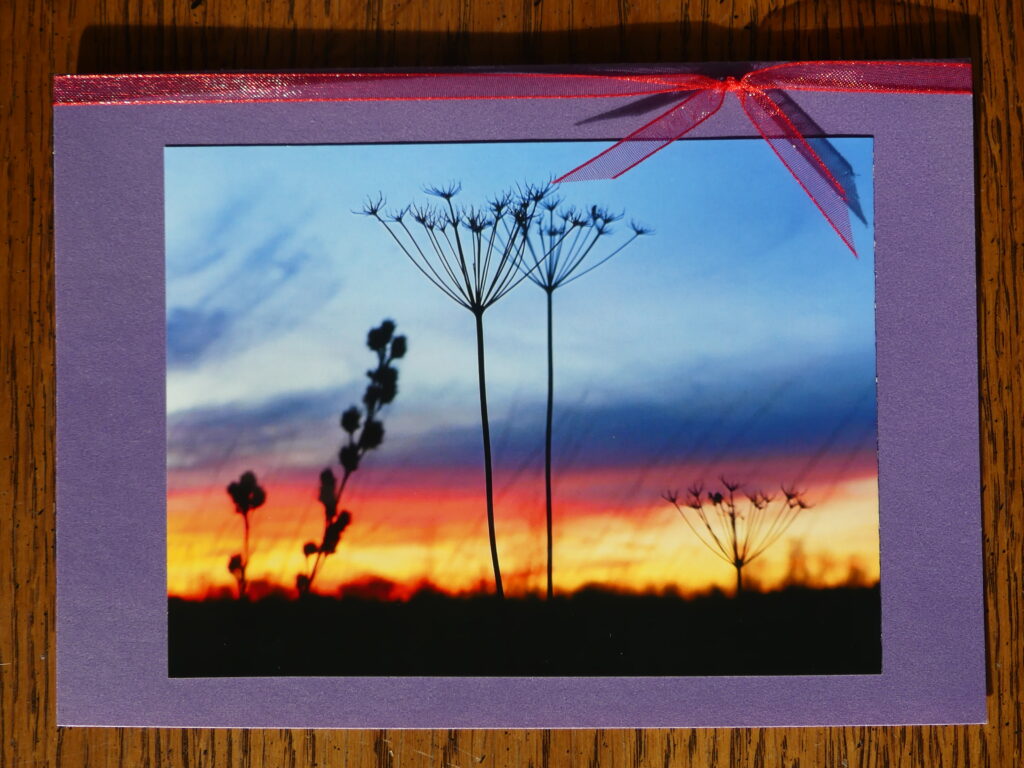 Sky B
"Together again."
When my mother got her wish to join Dad in heaven, this seemed the perfect joyful picture.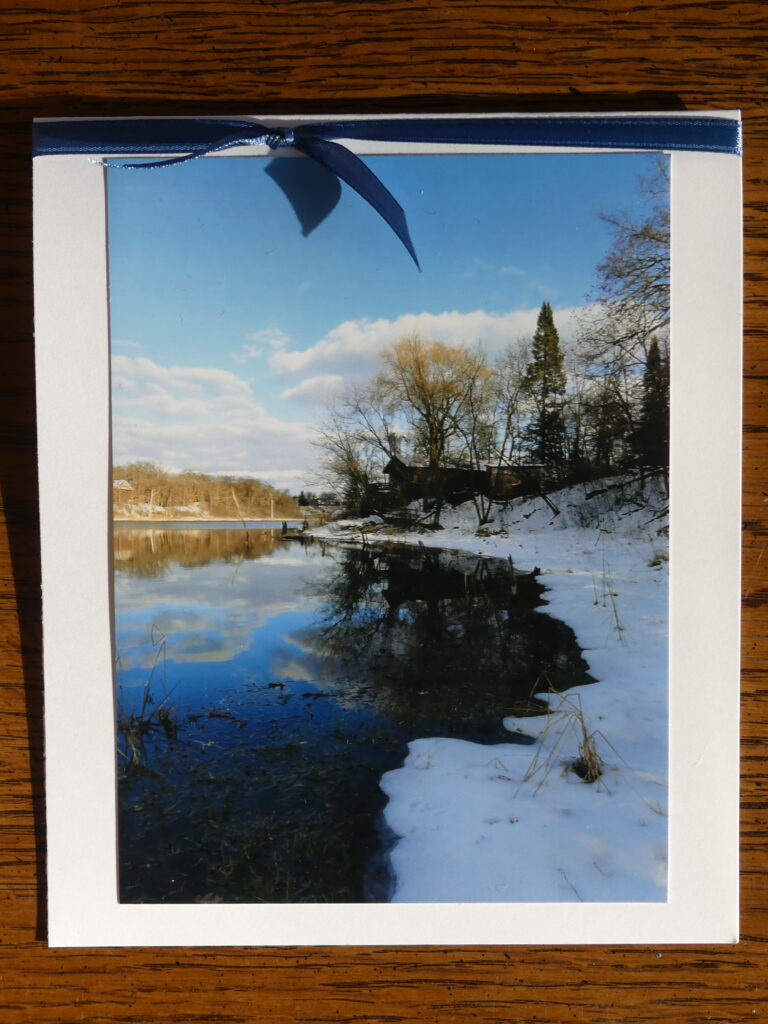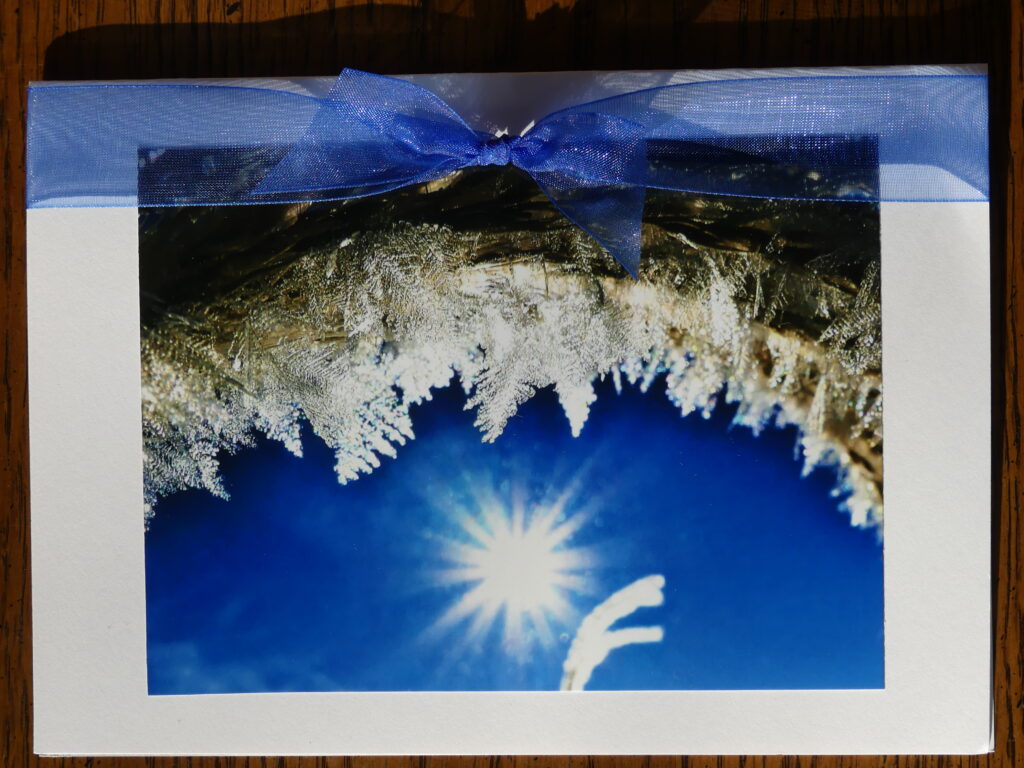 Beautiful Bugs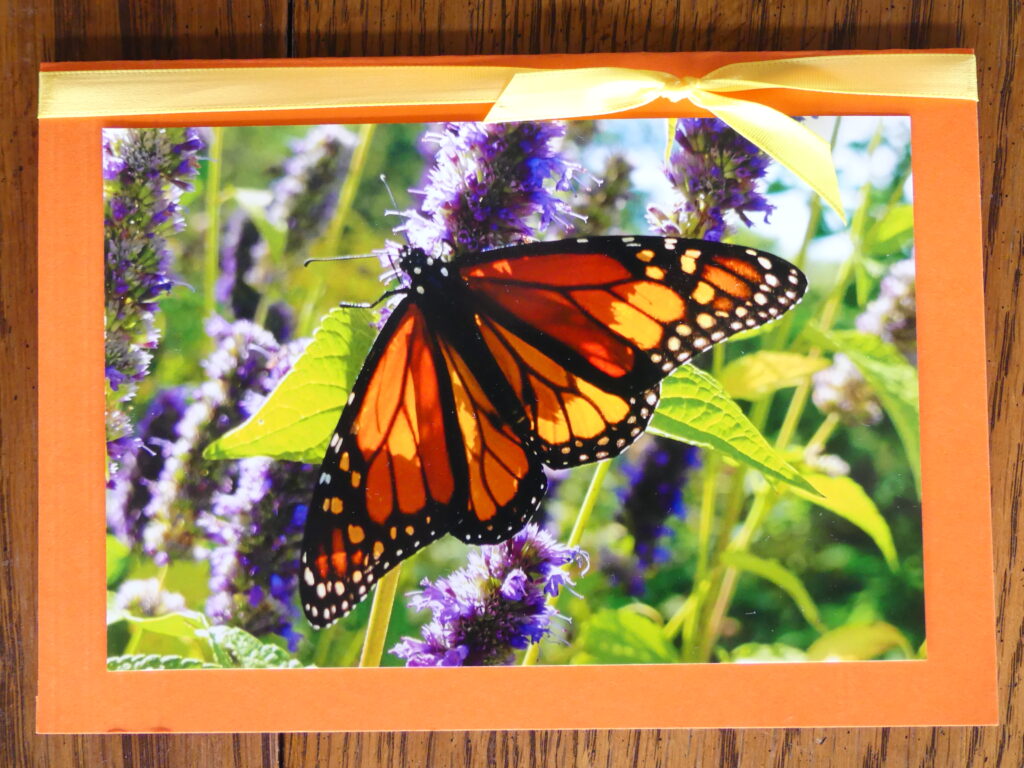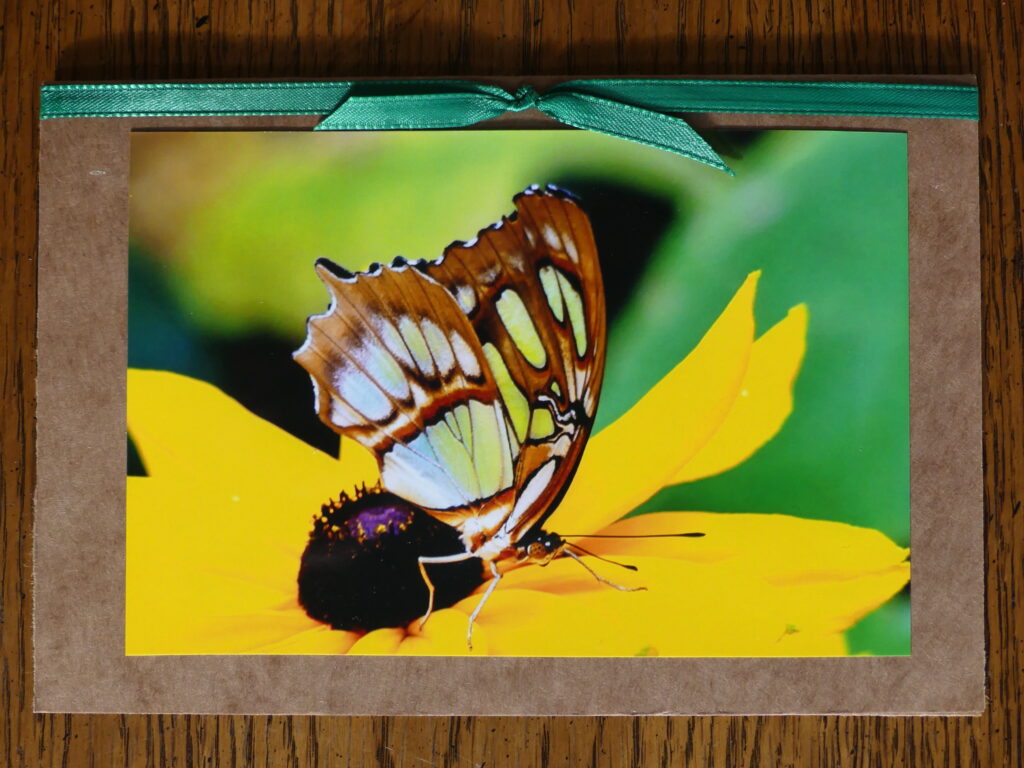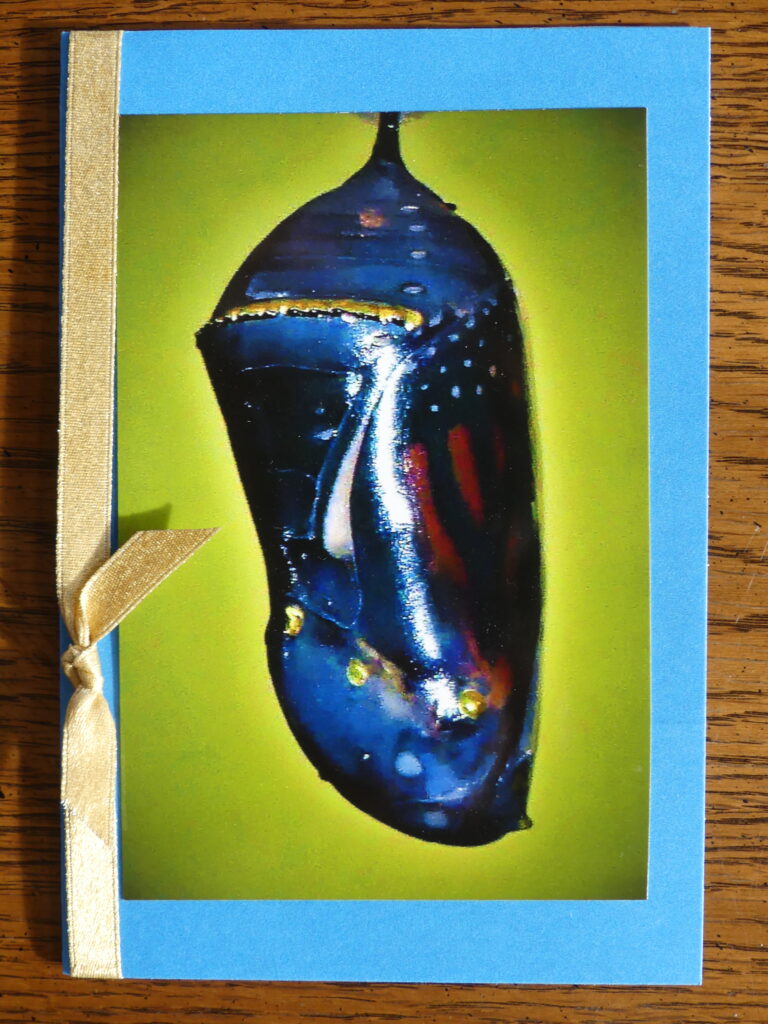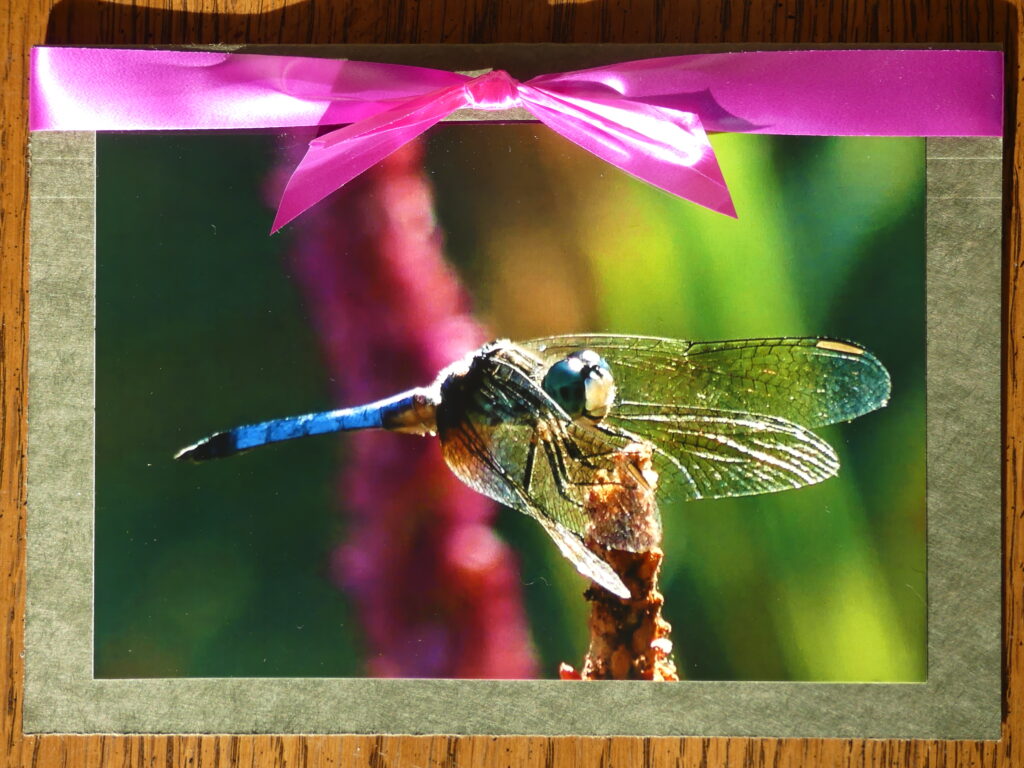 Bug D
"Hang on. It's still a beautiful world."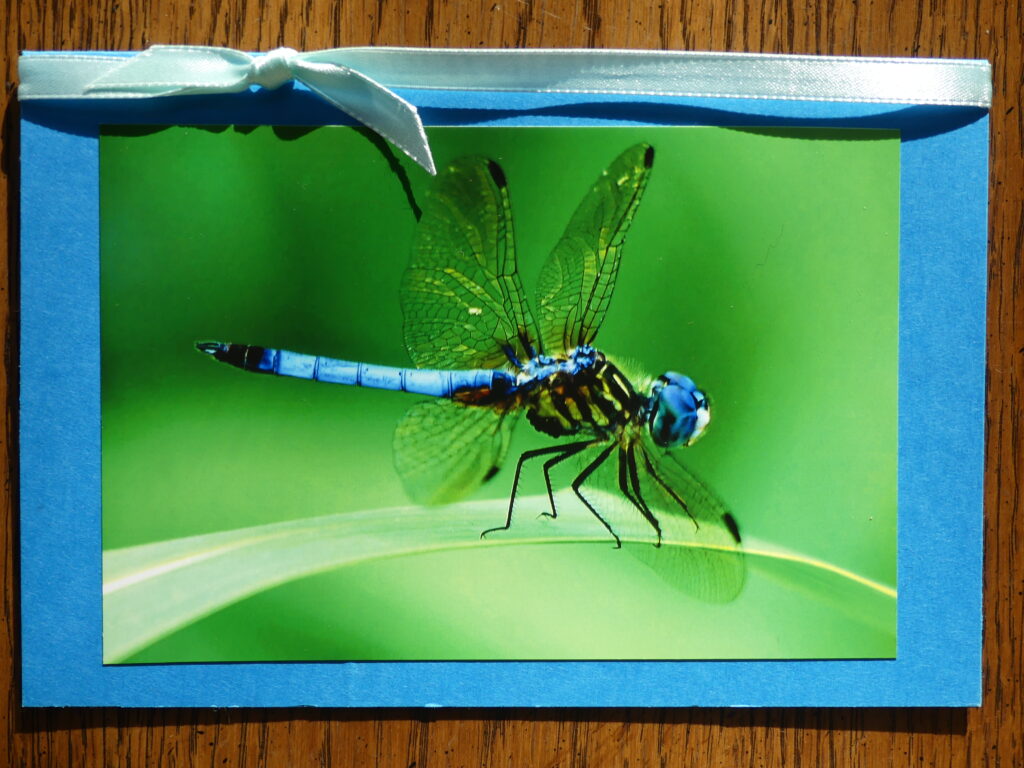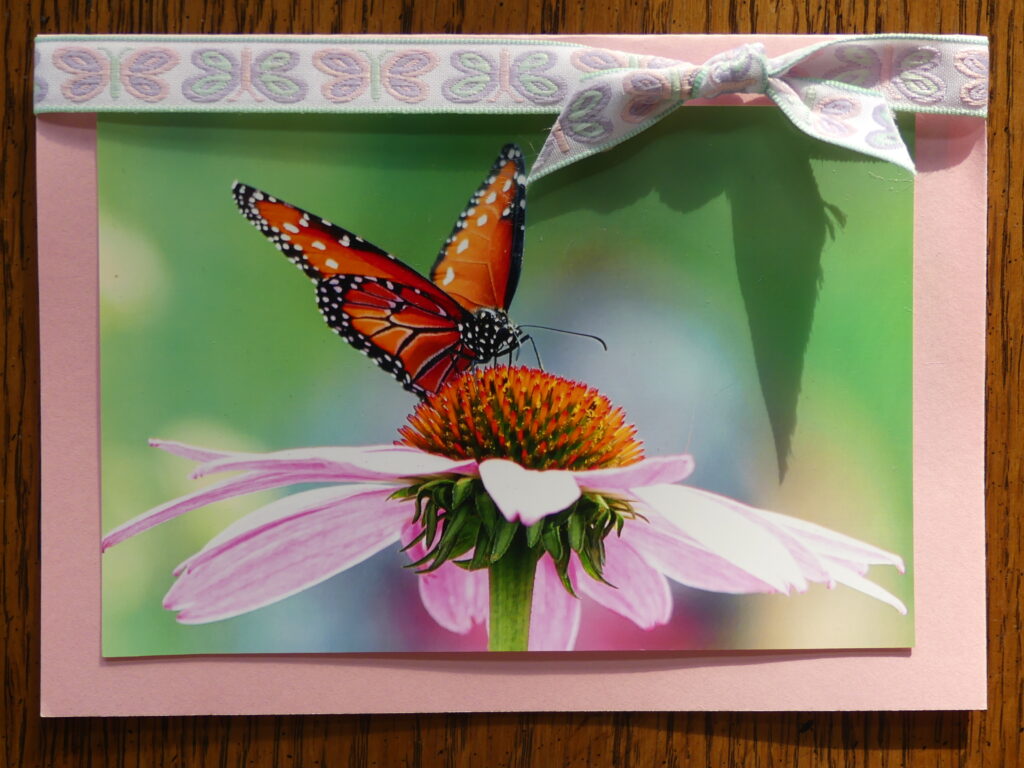 Fine and Feathered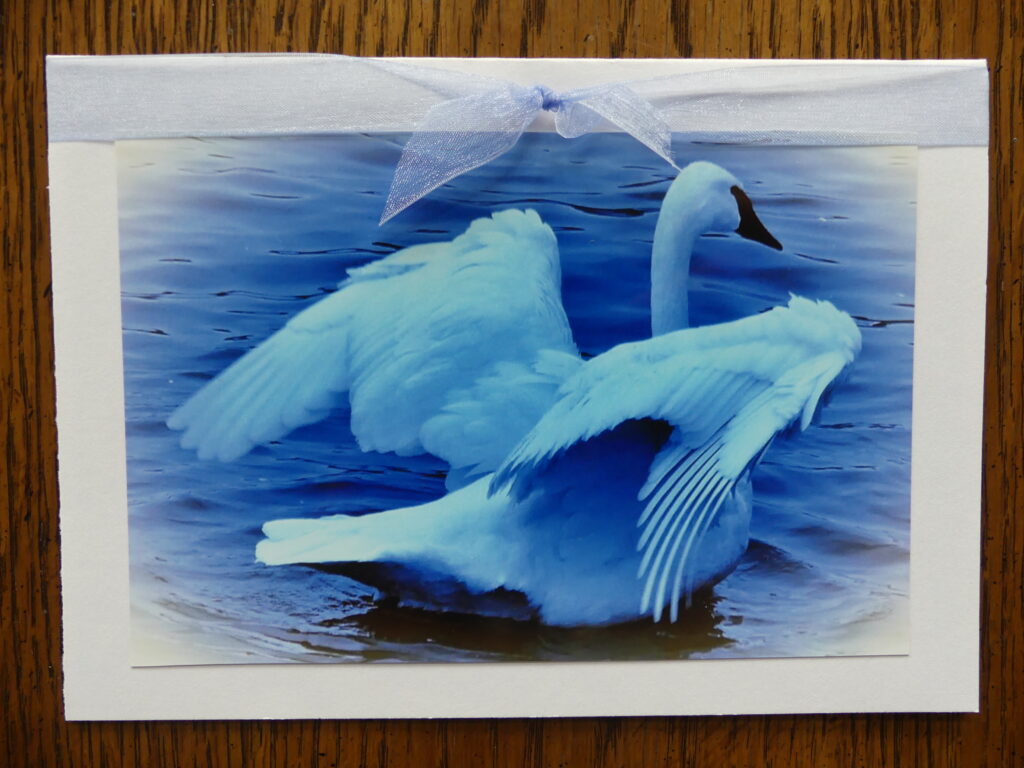 Fine A
I love this card for a new baby.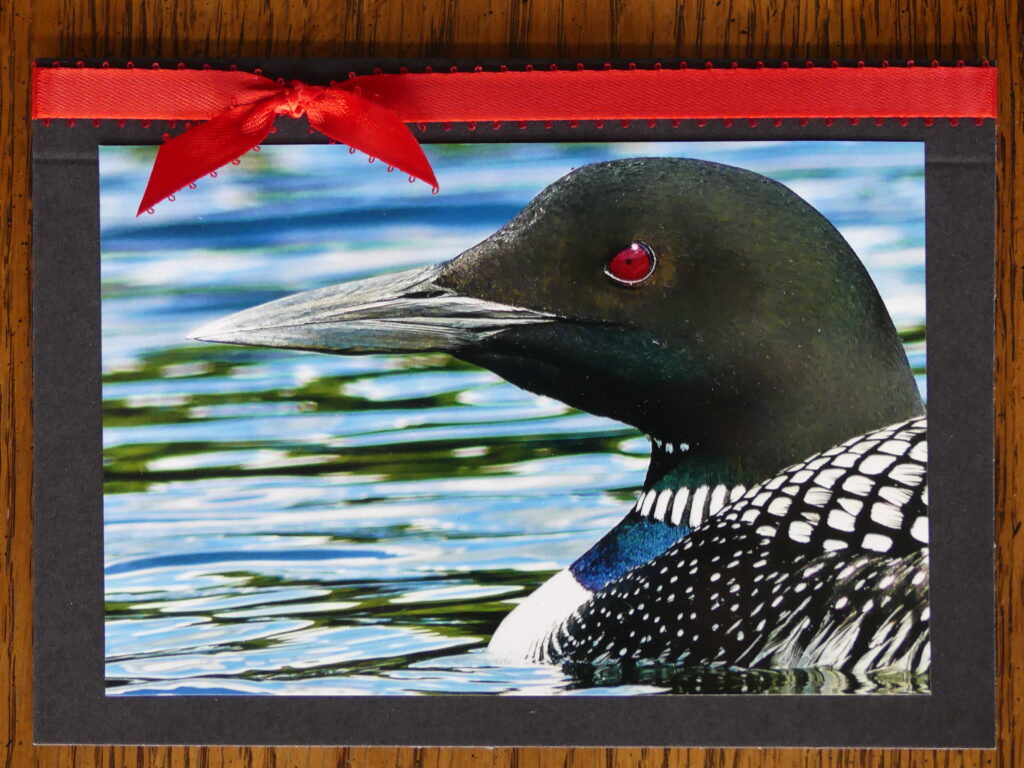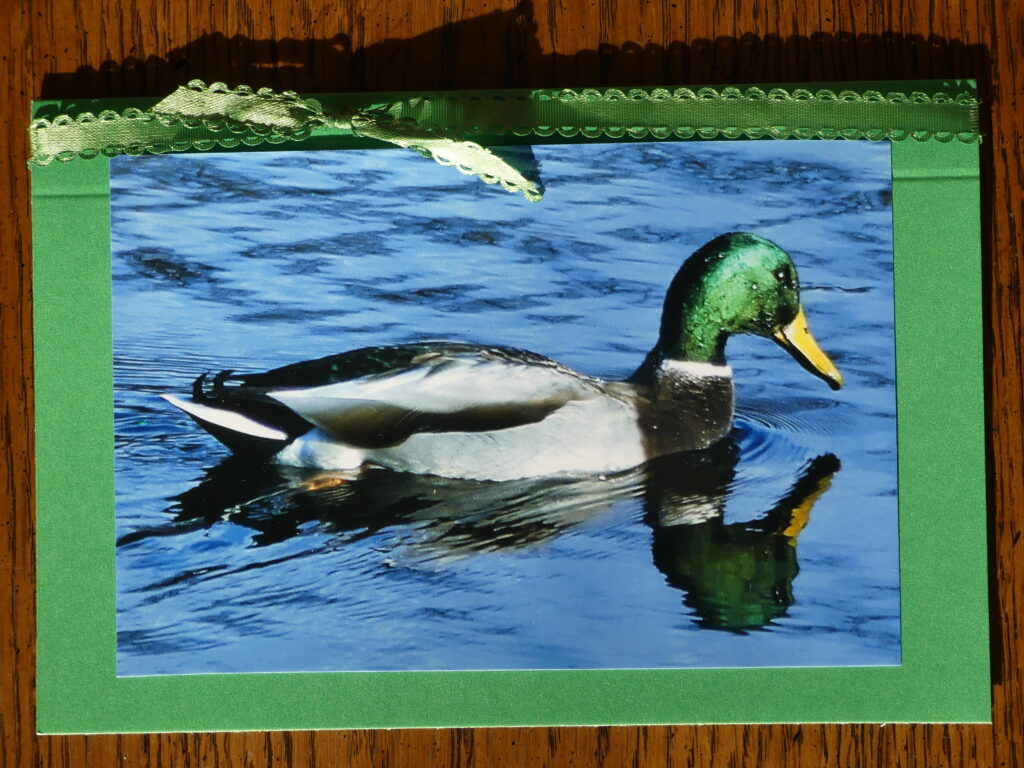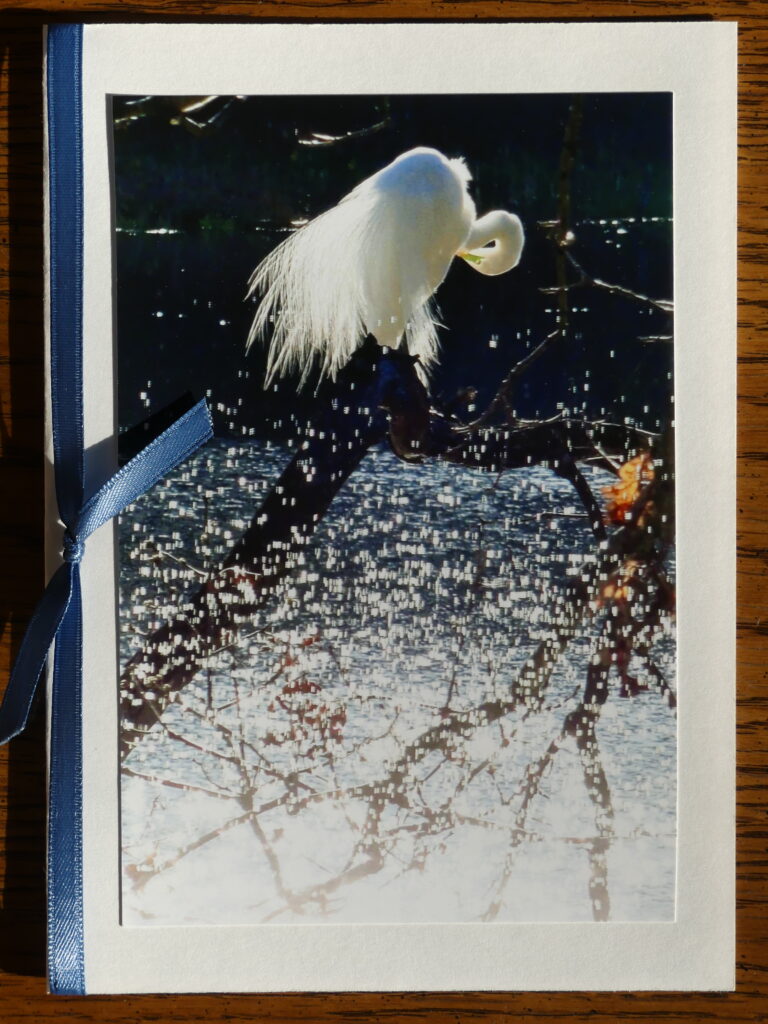 Fine D
"You shed light in the world."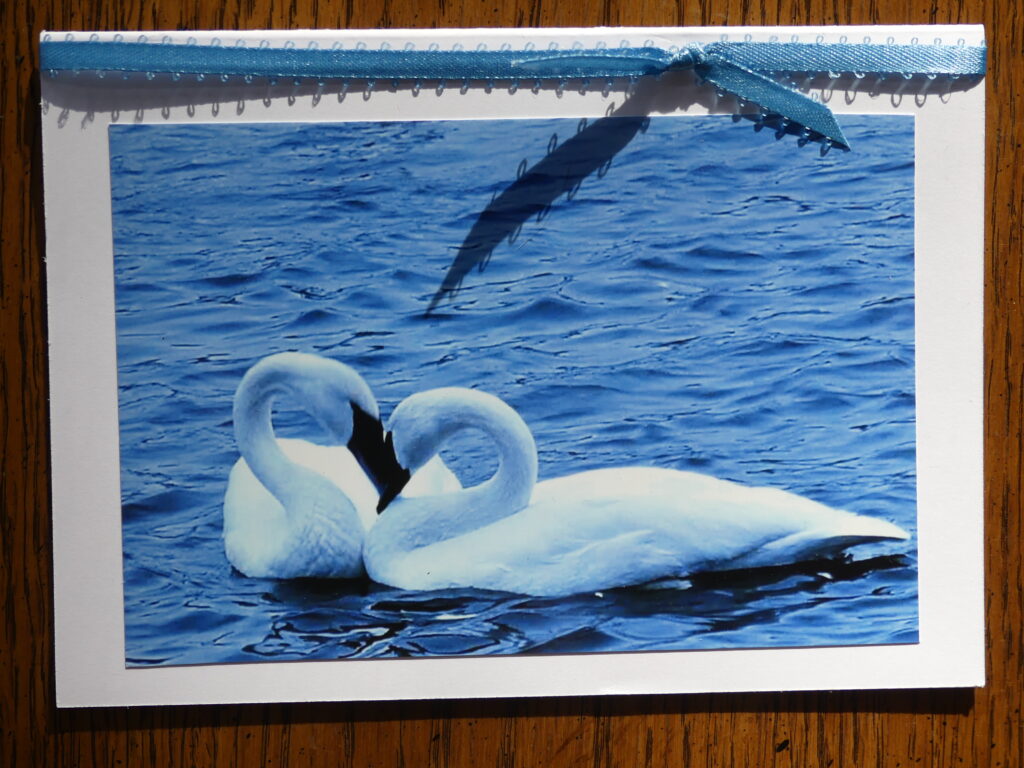 Fine E
Perfect for wedding or anniversary, right?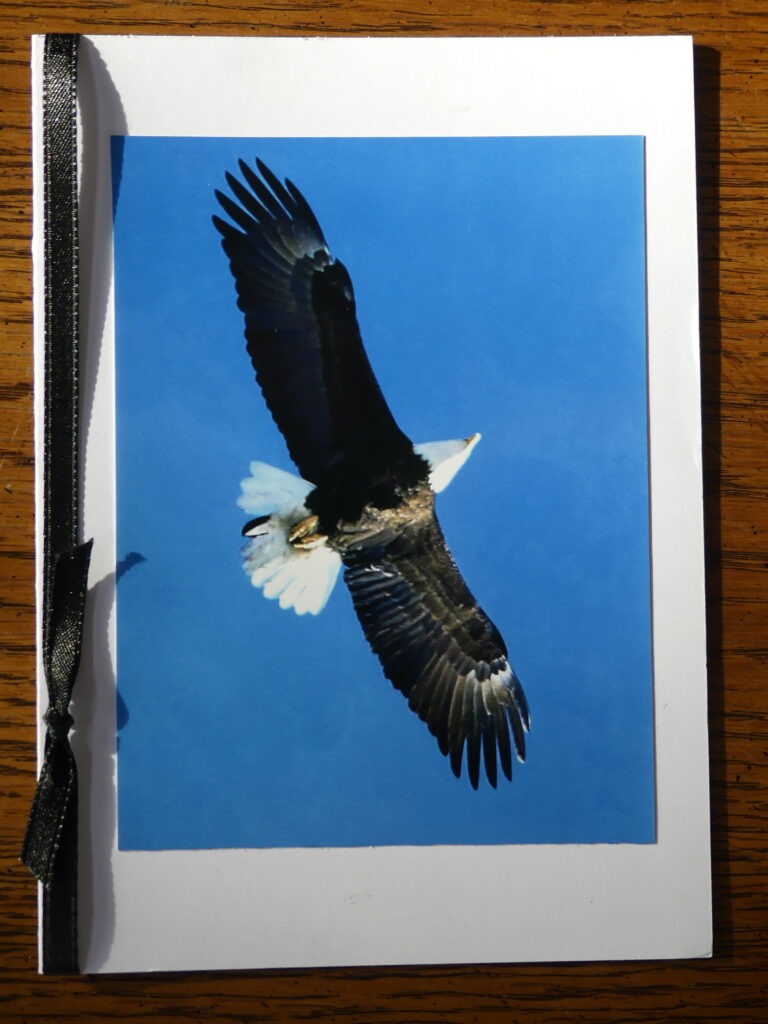 Fine F
"Time to soar!" Congratulations on . . .
Sweet Songbirds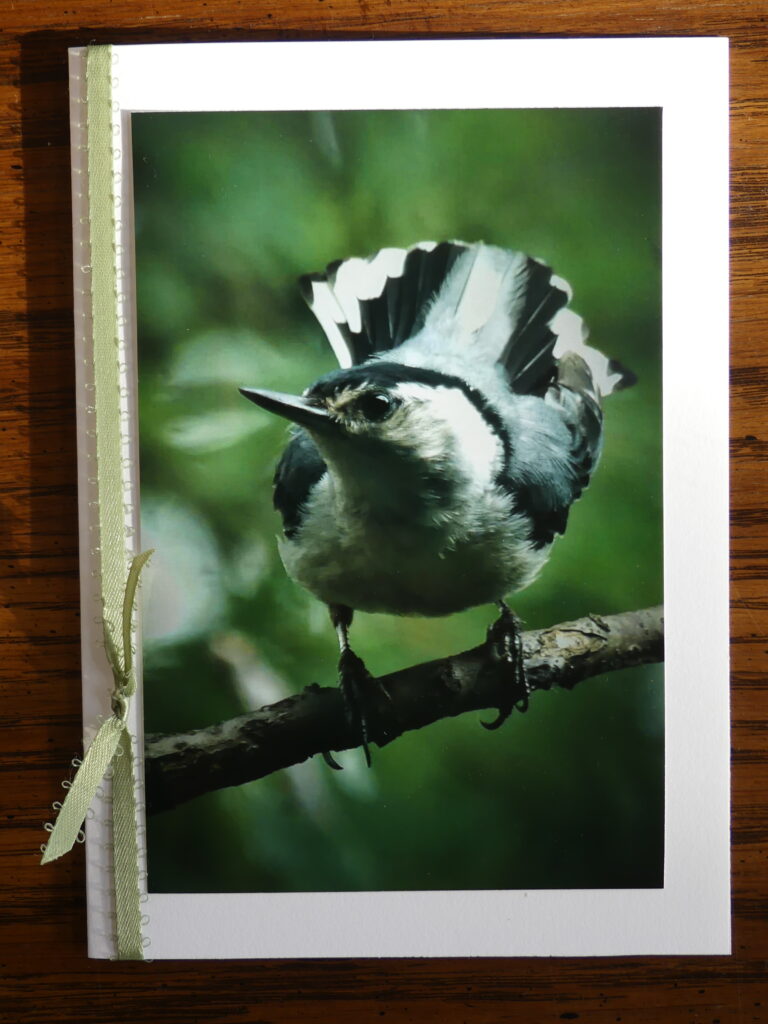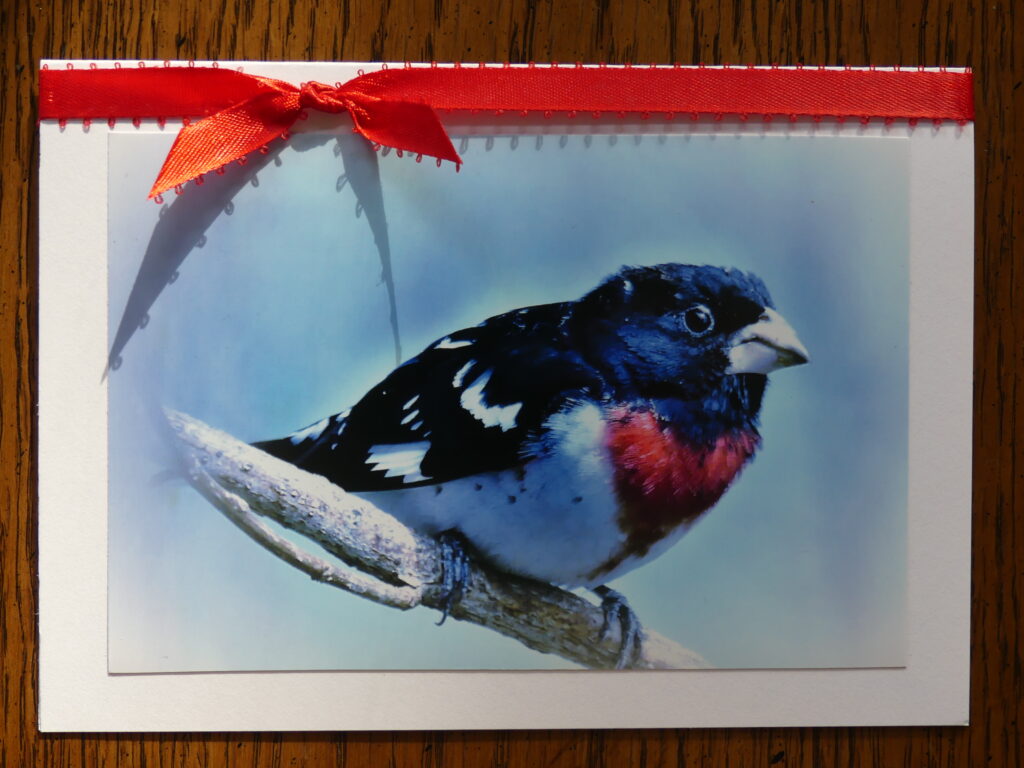 Song B
A natural valentine.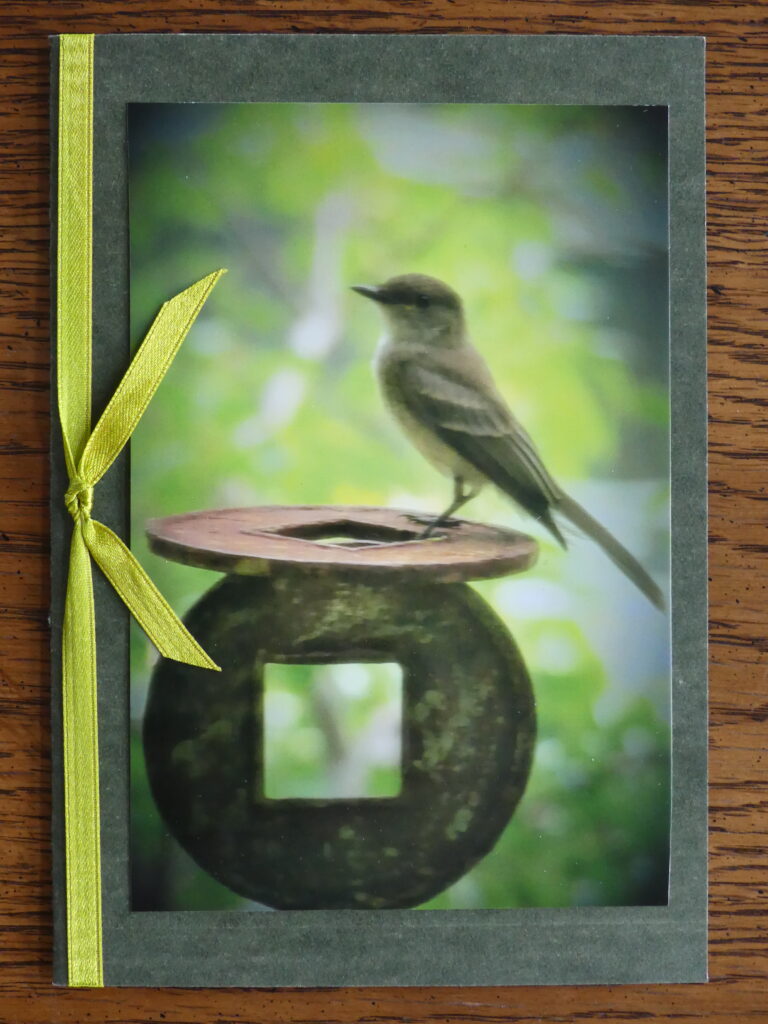 Song C
So zen, whenever you want to wish someone peace.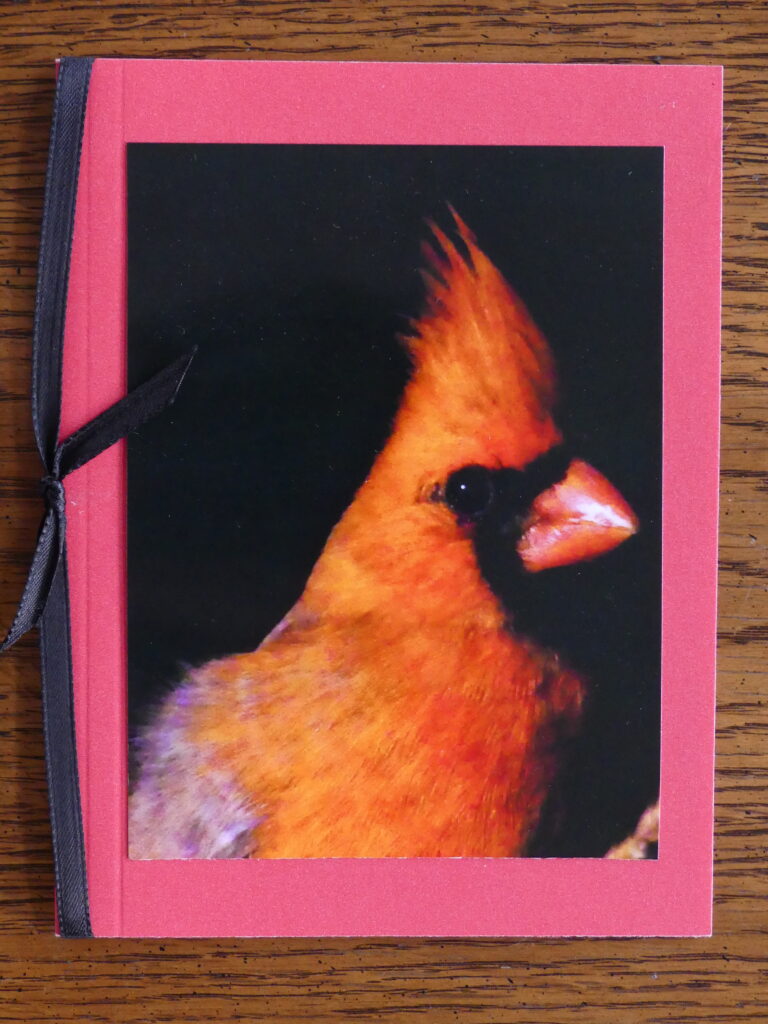 Wild and Woolly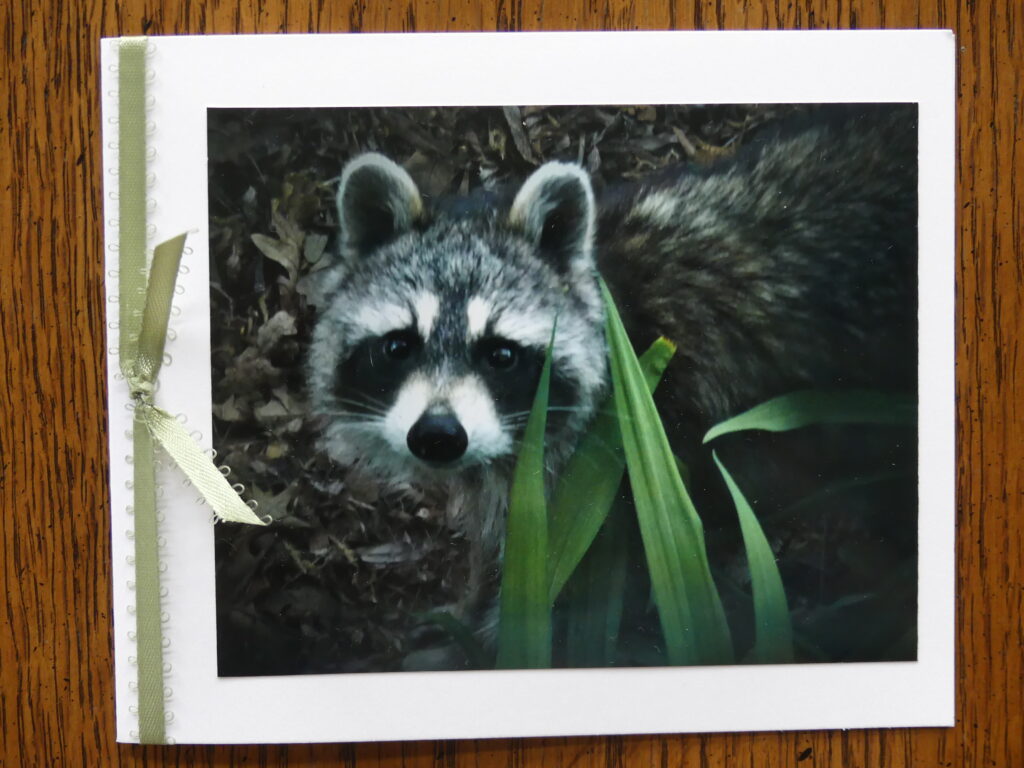 Wild A
Maybe "Thanks for wearing a mask." 
Wild B
Perfect for get-well, retirement, birthday, any time we want to relax.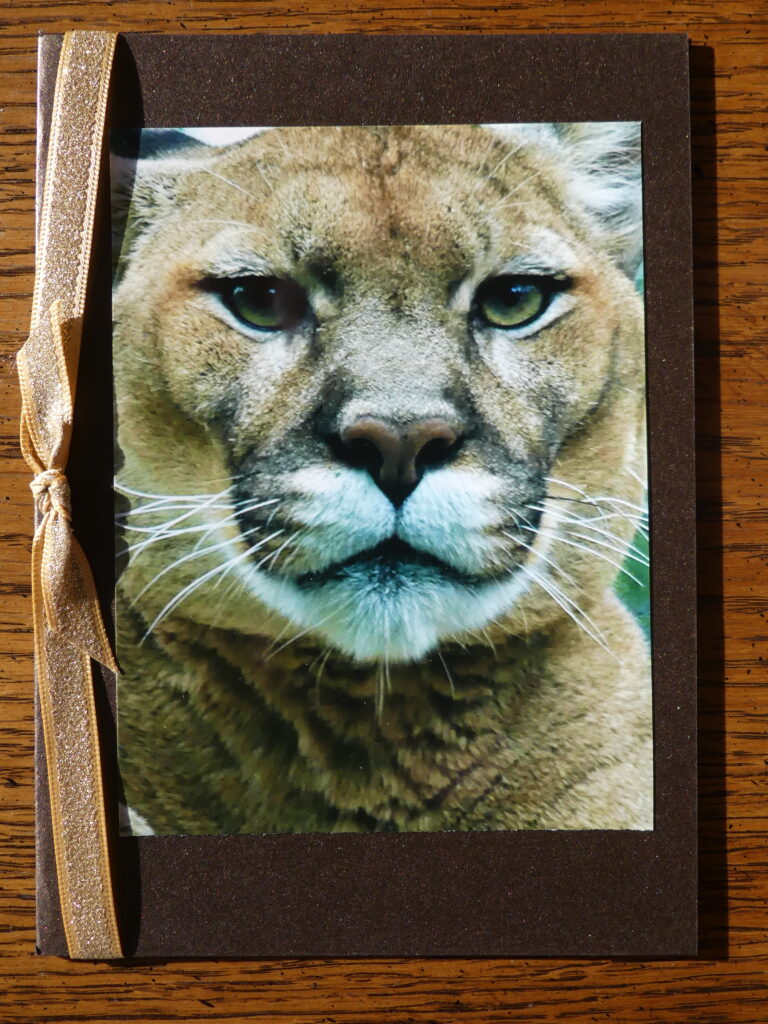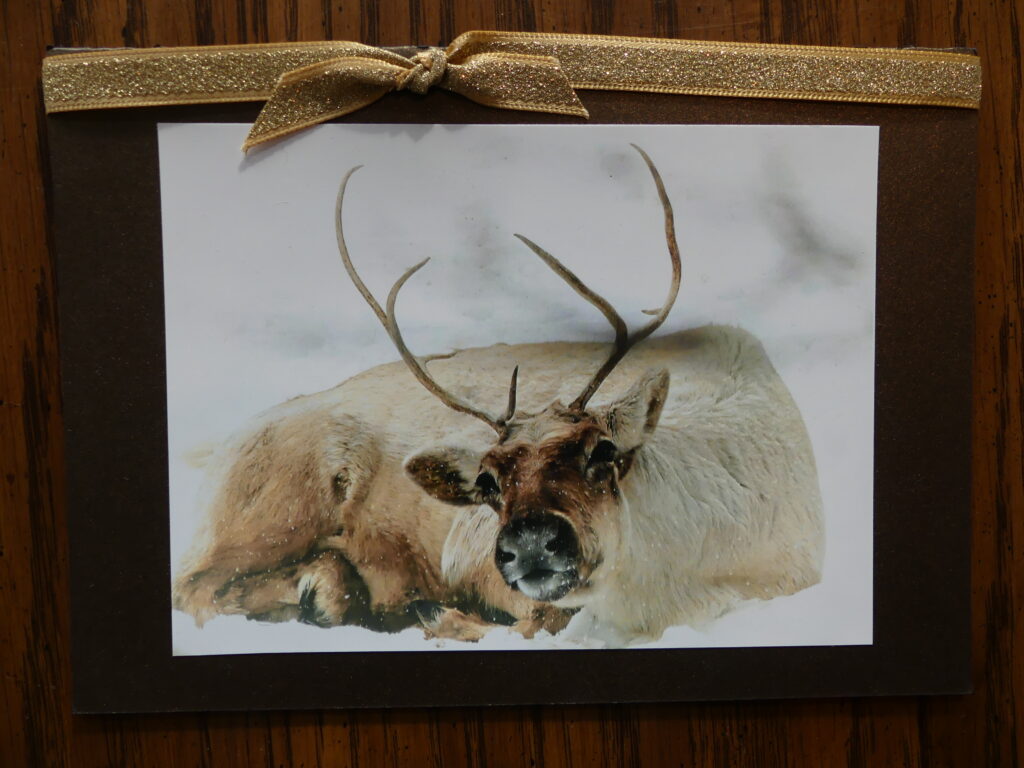 WILD D
Simply "Peace" made this one of my favorite holiday cards, but lovely any time.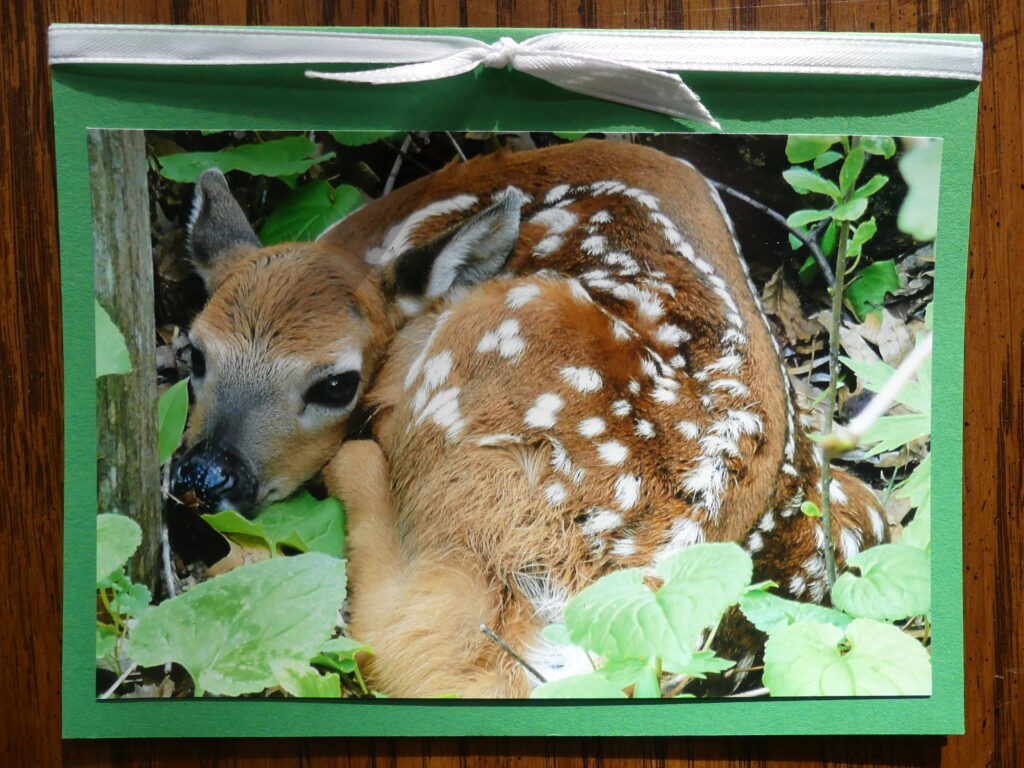 WILD E
New baby? Or just a super cute card.
Tame and Tender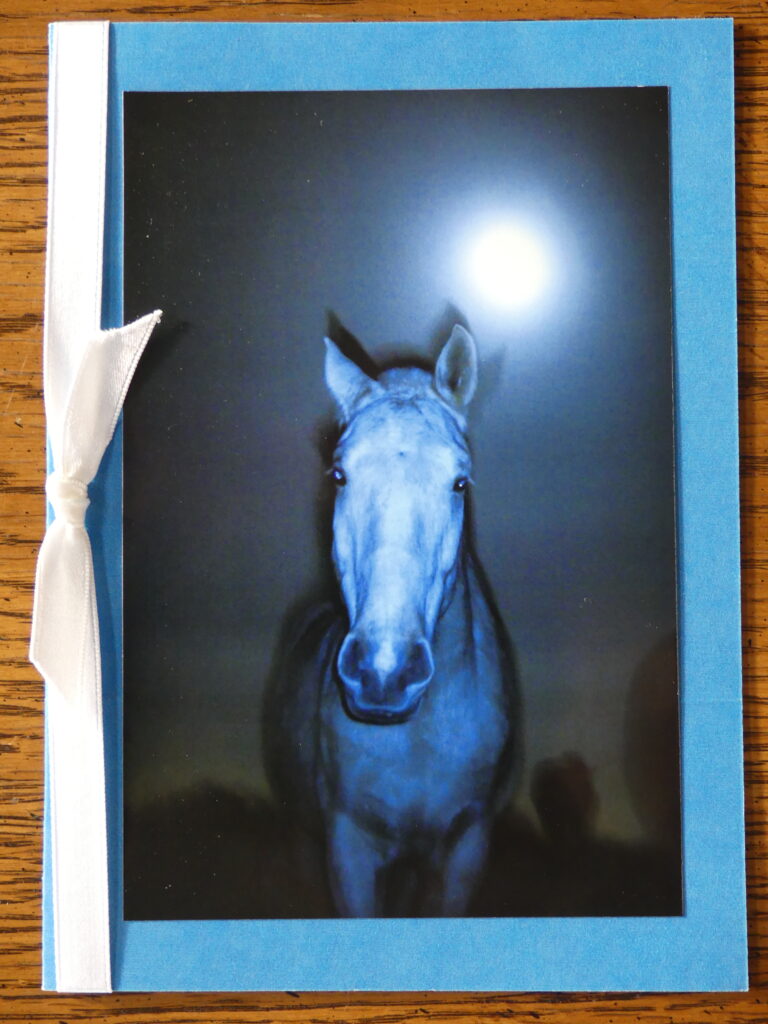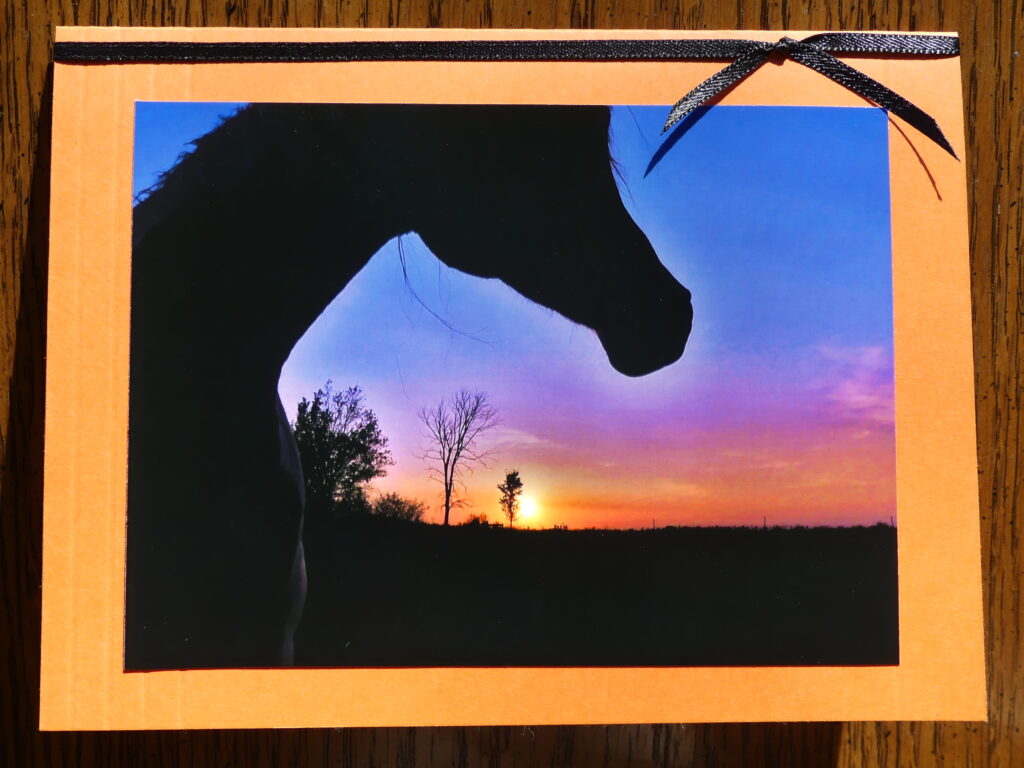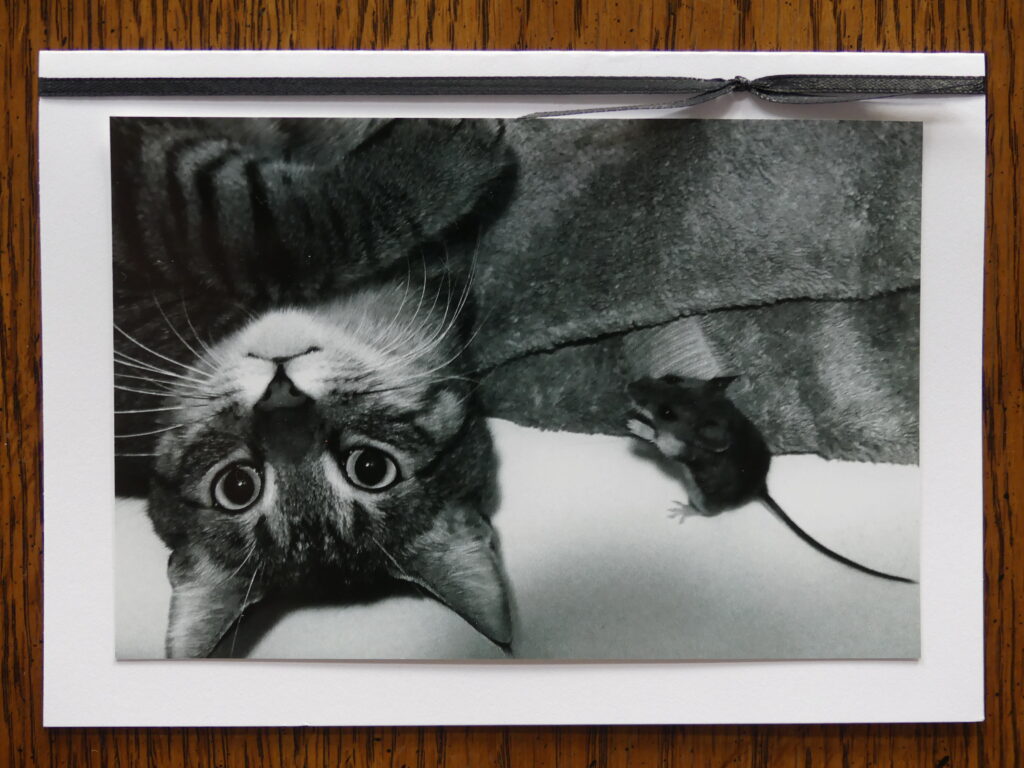 Tame C
No, this isn't upside down. Check out the mouse and write your own caption.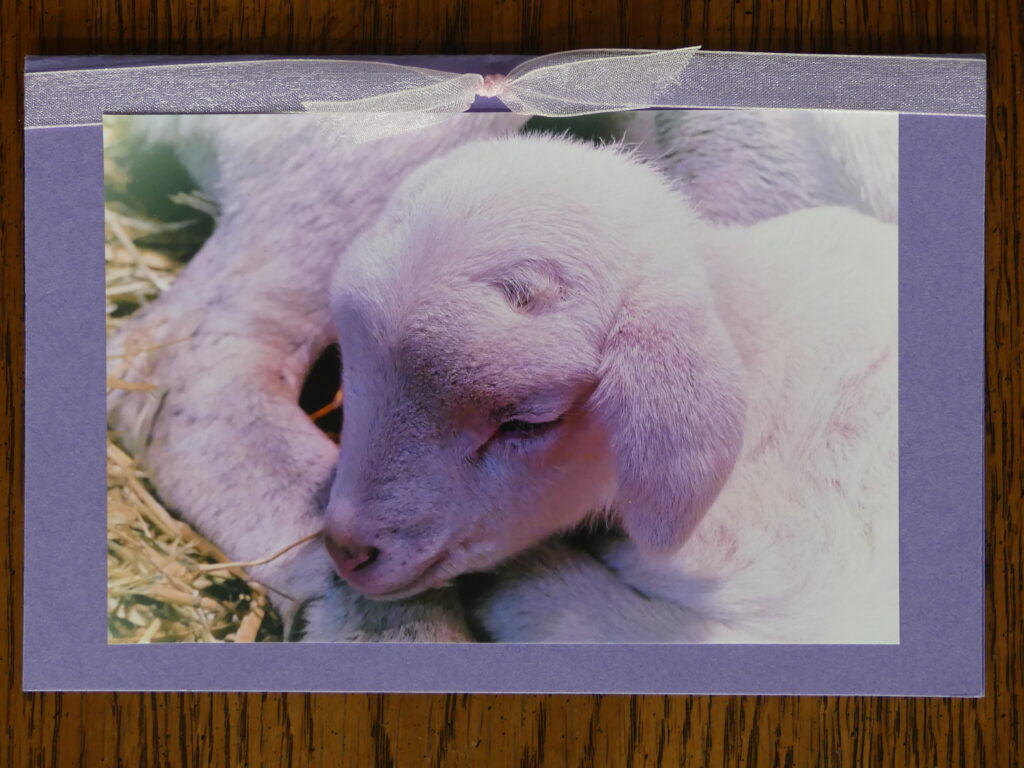 Tame D
New baby, or just when someone needs a bit of sweetness. I make them in pink and blue and lavender. 
Yes to Youth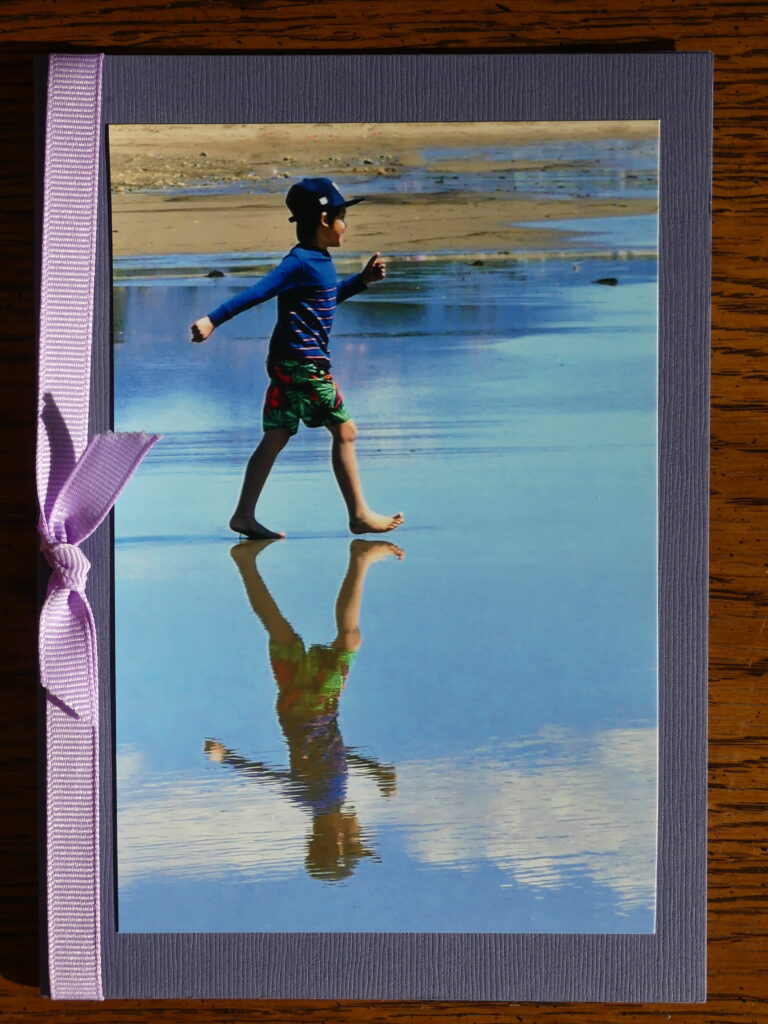 YES A
For a young boy or a man who feels like one. 
"Forever young!"
"Congratulations, you're on your way!"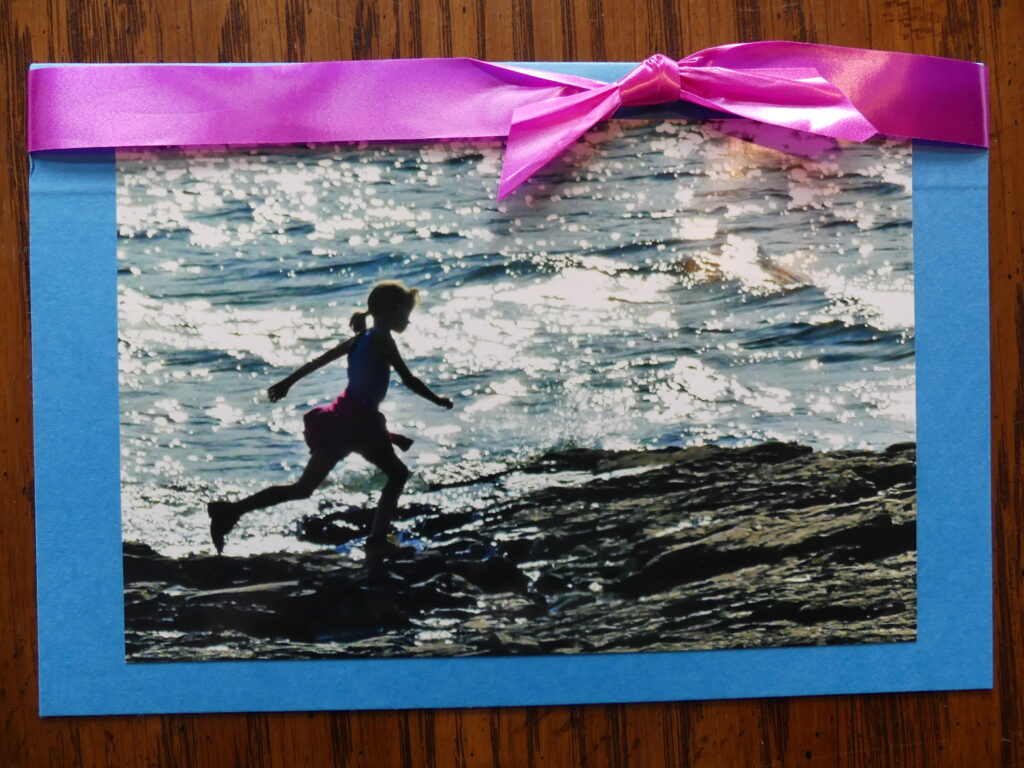 Fascinating Flora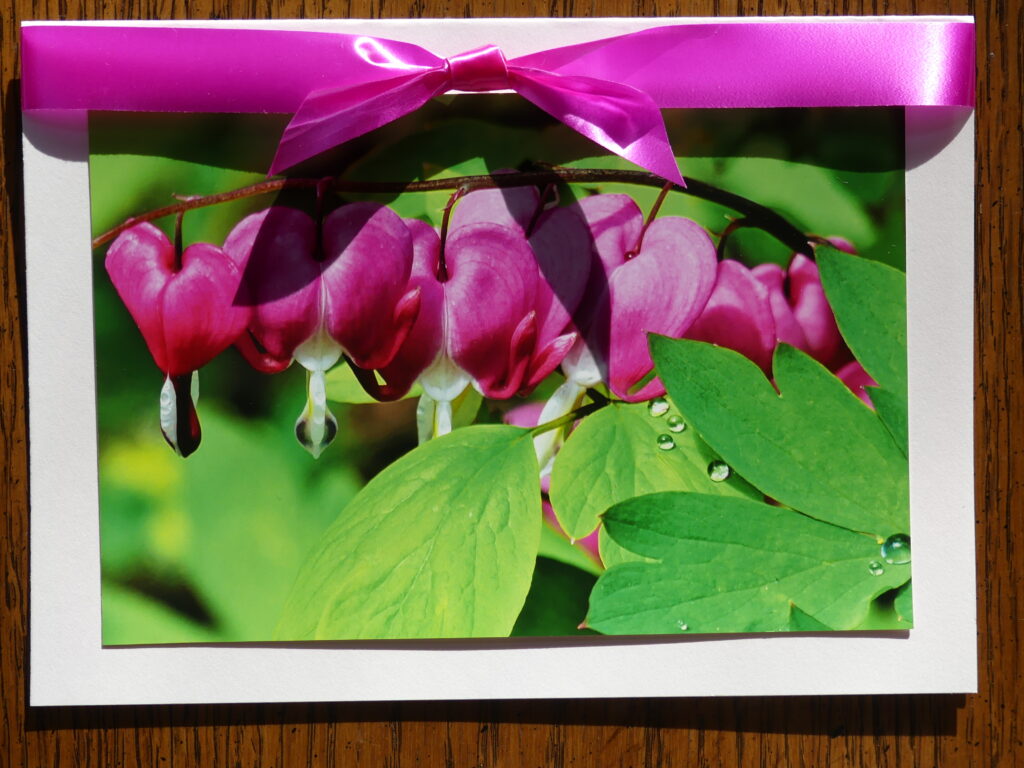 Flo A
One of my favorites for sympathy. "Hearts bleed, tears fall, but you're not alone."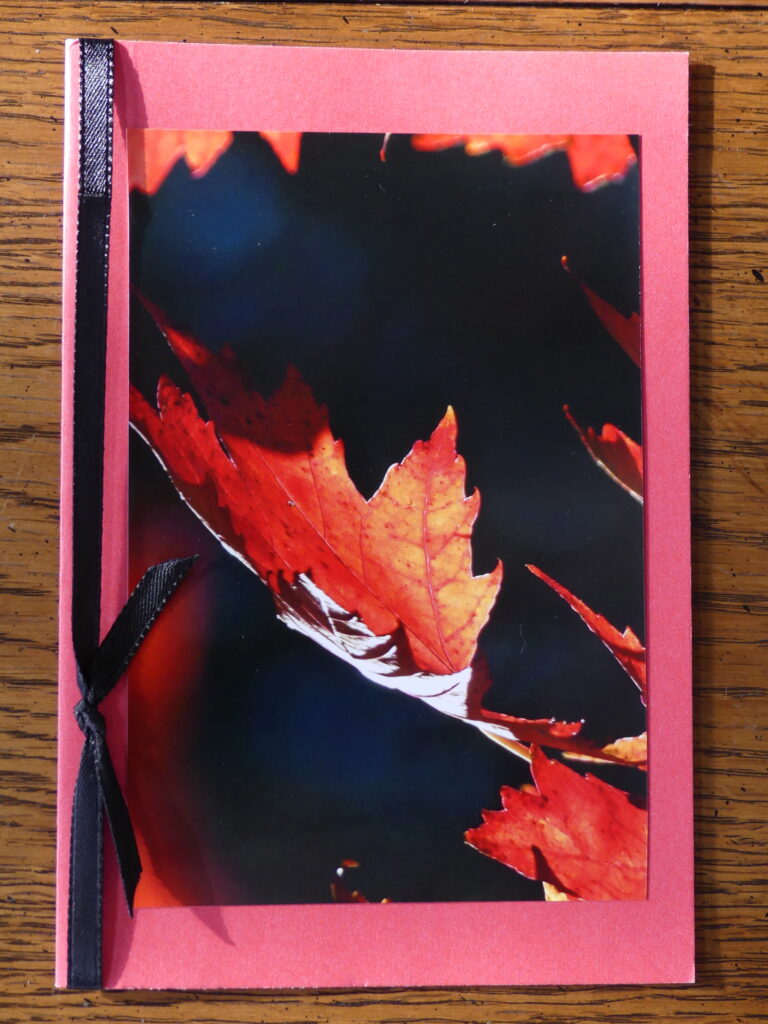 Flo B
Another favorite sympathy card.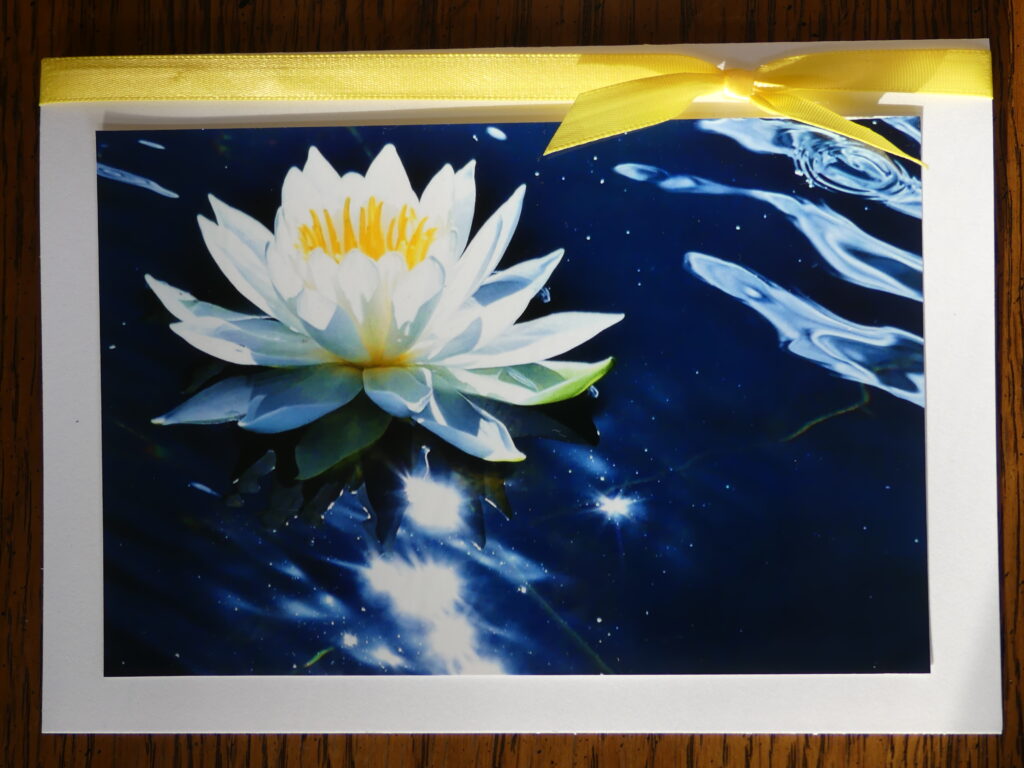 Flo C
Lovely for just about any occasion. 
Wet and Wild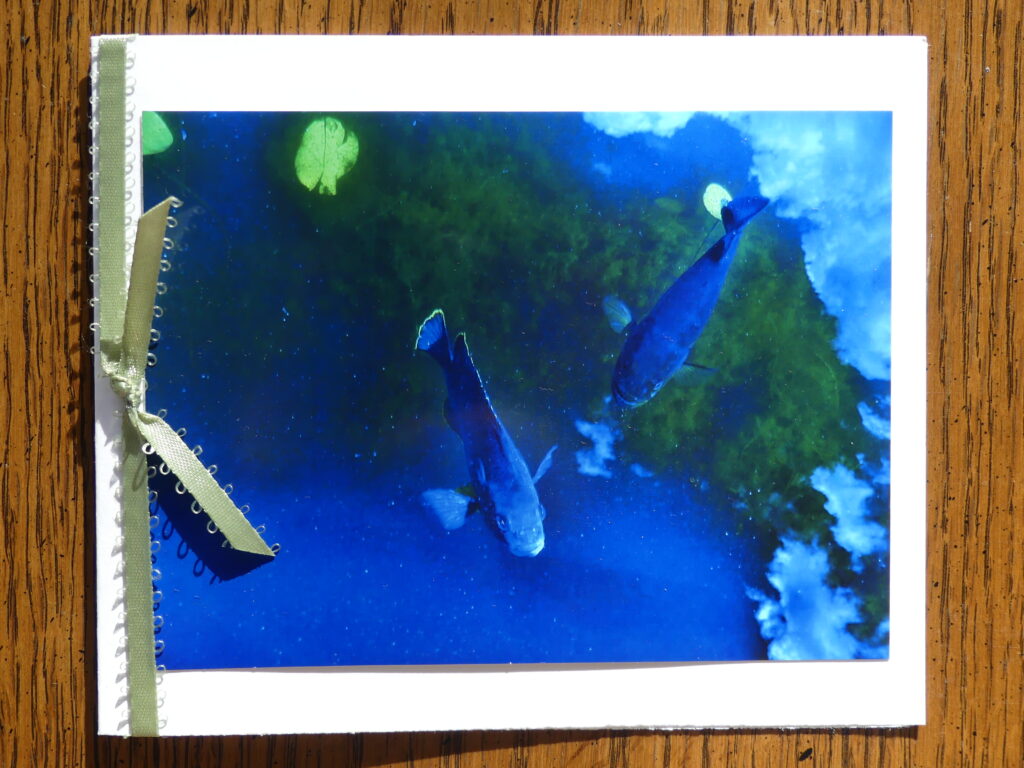 Wet A
Greenie and Slim had to have their own category!