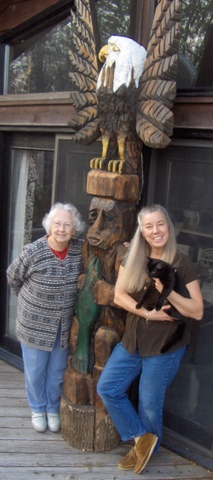 Besides people spring cleaning and putting things in the alley, many communities have organized curbside pickups on Saturday mornings. That means Fridays draw people like me to pick up treasures. This saves the cities some work and means more is salvaged and less gets crushed in the jaws of garbage trucks and goes to landfills. Junking is definitely becoming cool, so if you're ready to try your luck, here's my advice.
First, a couple of cautionary notes. Before you start, think safety. Children, rescuers, and haulers are vulnerable to broken glass, sharp metal, moldy or contaminated garbage. Yes, there IS some real trash out there with the treasures, and it belongs in closed containers. Let's not scatter it and give authorities a reason to ban the practice of salvage—it's a win-win if done right.
If you're the one with things to discard, don't assume everything useful will be rescued—it won't. Check your community's Green Guide or contact www.gooddonor.org for organizations that will pick up donations and leave a receipt for tax deductions. What a deal! If you use open boxes or clear plastic bags, rescuers won't open them unless they see something they want. Appliances? Attaching a note about whether or not it works is extremely helpful and appreciated. Salvagers—please don't cut the cords. Give it a chance to be used or repaired, or recycled by the city.
Now for the fun! Bring gloves and some tools. You may find a great thing attached to a not-so-great thing by a few screws. A measuring tape helps with large items as well as those jeans—(you don't have to pay high prices for holes and fringe!) since there won't be a dressing room out there. Of course, if you pick up all the good clothing and bring it to a homeless shelter, you'll feel even better than when you find something for yourself.
Go ahead—invite your neighbor with his SUV, and provide a day of "meaningful" work for the much-maligned vehicle. My multimillionaire friend offered to take me in her brand-new truck, and we had a ball—both cruising and talking about it later. I still have the marble table we found—thank goodness we had four hands and a 4×4!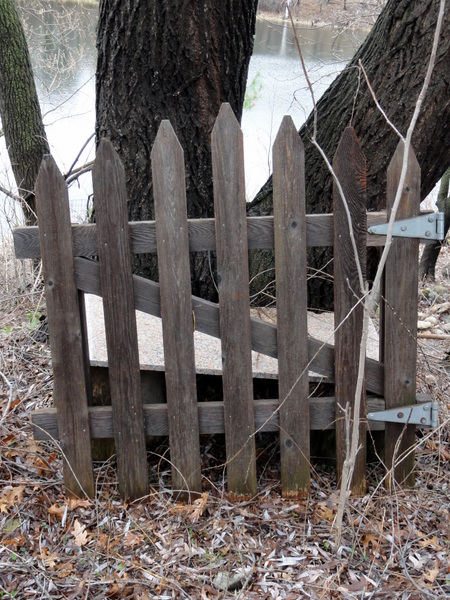 This is a great place for the waterless hand cleaners, but I also bring my water bottle and an old towel. A few snacks and a fitting soundtrack adds a picnic flair to your outing, but keep the volume down. Oh, and don't forget to bring the new, healthier and truer American mindset: you're not cheap—you're resourceful—saving money while saving the earth.
The most important tools of all? A smile, a sense of humor, and gratitude. Take these and I can almost guarantee you some good stories. But leave your judgment at home. If you're willing to accept this manna from heaven, accept that the angels who put it there have any number of reasons for living the way they do and letting their lives spill out onto the curb.
© 2014 Holly Jorgensen, Northern Holly Creations
(For more on the Curbside Boutique, read my article, Oh, the things you'll find at the Curbside Boutique)