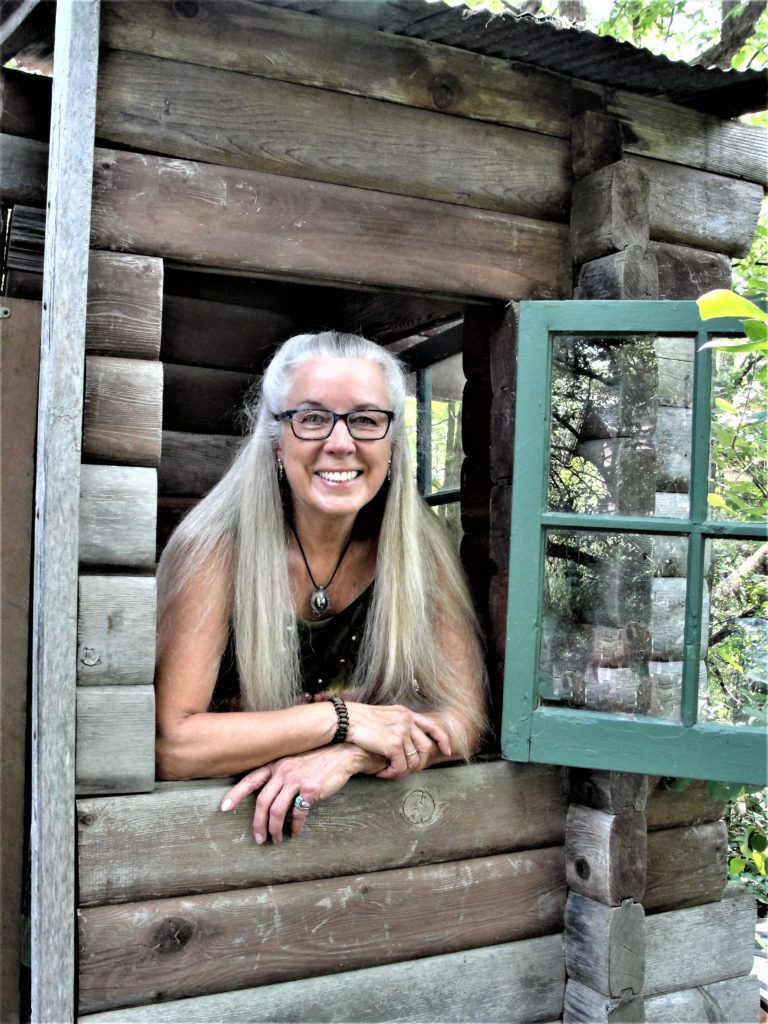 It's 2020, time to update "about"!
Has it really been six years since I introduced my website below? If you've been following my blog, you know the milestones. Mom finally got her wish to fly off to join Dad in the clouds in 2017. It was a busy year, celebrating her loving life and selling her house. Thankfully, I was able to put my book on hold again and focus on saying good-bye. 2018 was the year I found a publisher, then parted when they wanted to print in black and white. Staying on schedule while redesigning and polishing and taking over publishing duties was a real challenge, but it was surely the best decision. Enchanted — Reflections from a Joyfully Green and Frugally Rich Life was launched December 15th, 2018. I enjoyed speaking in 2019 where I connected with audiences and sold my first 500 books, along with my nature photo calendars and cards. That all changed, of course, in 2020. Like everyone else, I had to cancel all my speaking engagements, which also means book sales have been minimal. (I'm not selling on Amazon at this time. With the high cost of color printing 300 pages, I can't afford to give them 55%!) Thank goodness I can sell through this site. I hope to set up a page for buying my cards and calendars soon. Why haven't I yet? I've been busy!
That may seem surprising with so many events cancelled, but I'm not the only one. I've been grateful for the chance to catch up on chores and projects. It seems every time I cross something off the to-do list, I add three more to it! So I have not been bored for a moment. Neither have I been lonely. I'm grateful for friends who have stayed connected at a distance. And as I wrote in my December blog, I just can't feel alone with all the nature around me. (A hummingbird enchants me as I write this!)
And then there are the world events to grapple with, from the death of George Floyd in my own city which sparked a world-wide awakening around racism to the little coronavirus that has travelled the world and touched everyone, in one way or another. I'm sure they will pop up in my blog, but not overtake it. My current mantra and wish for us all is
Stay safe, find joy!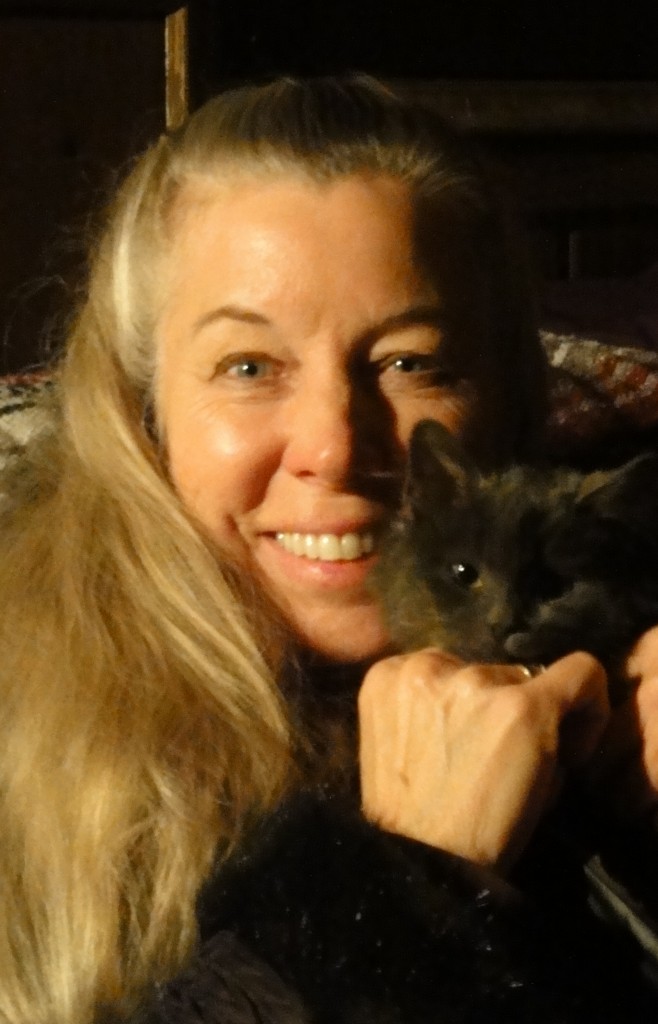 (From 2014!) Finally, my site! Thanks to all my friends who've encouraged me and waited patiently.
Why "Holly on the Lake"? Because it's easier to remember than recalling that my name is spelled with the Danish "sen"! And because I want to share my simple world on this little lake and so many others I have loved. I live lightly on the earth and close to the land, using recycled and found goods almost exclusively in all areas of my life. I find an abundance of creative joy, financial freedom, and spiritual peace in this lifestyle and love to share it through my speaking and writing.
I appreciate those who've been asking about my book, Free, Green, and Frugally Rich – Scenes From a Joyful Life. It is coming! But it'll take a bit longer, while I care for my sweet mother. It's hard to put my work on hold, but then, the core of the book is about knowing what's most important and living accordingly. So here we are. While I struggle with the many mysteries of the brain and spirit, I trust that I will learn something from the journey that will enrich my writing.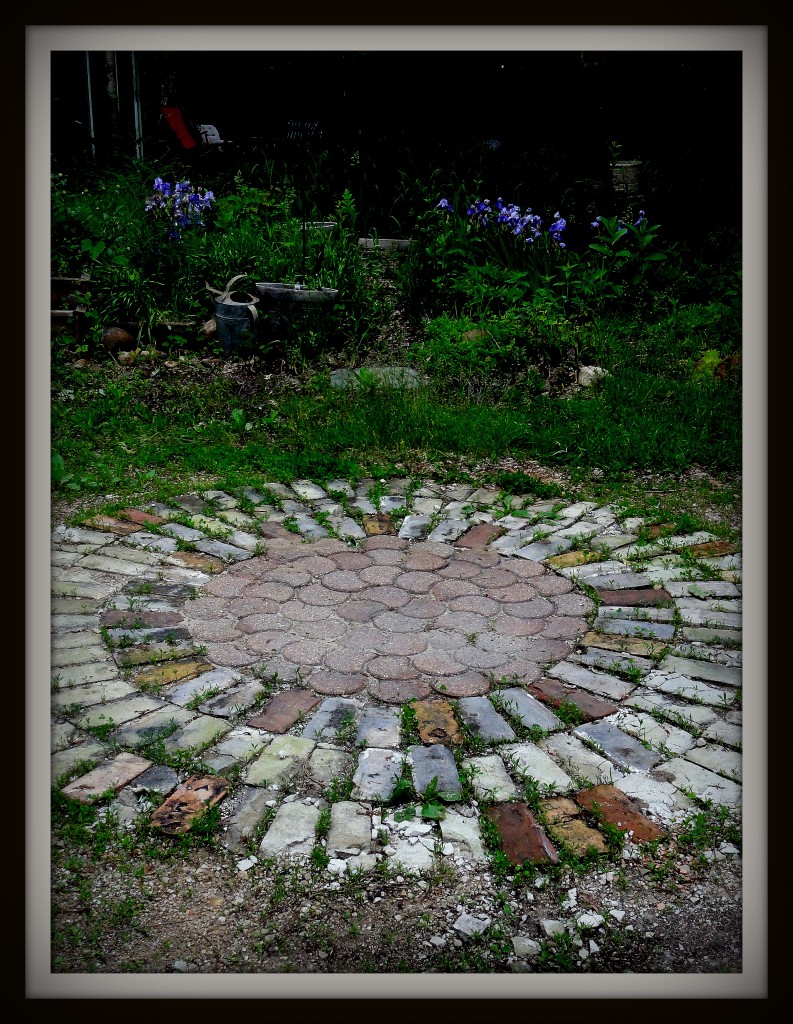 In the meantime, I'll share original stories, music, photos, (taken by me unless otherwise noted) and bits of my book. (Okay, if you insist, I'll throw in that video of my cat Lucky and her mouse friend!) I'll let you know when I'll be speaking, and share some tips on Saving Money, the Planet, and Your Sanity. It'll be fun to post pictures of some cool junking finds and creations, like this "brick chrysanthemum" I made from pavers found here and there. It was free, fun to make, and solved the puddle problem in my driveway.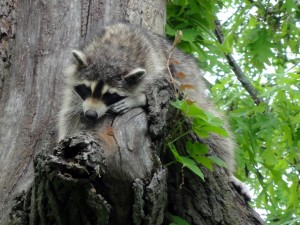 My motivation to write is most often to share the surprises and mysteries around me. The last two springs, I was delighted by the daily drama of a mama raccoon outside my picture window with her adorable chirping kits. Five the first year, then six. Will she be back this spring? I'll let you know!
Thank you for joining me in the world I love.
Holly